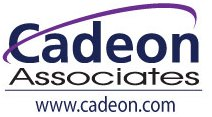 Cadeon Associates leverages Tibco Spotfire to turn information into money.
Calgary, Alberta, Canada (PRWEB) July 14, 2014
Cadeon Associates Inc. http://www.cadeon.com, the "Trusted Authority in Turning Information into Money," today announced that it has joined the TIBCO Spotfire® Partner Network, a global program that helps partners resell, deploy, and develop solutions that include or embed the TIBCO Spotfire® analytics platform. TIBCO Software Inc. is a global leader in infrastructure and business intelligence software, including TIBCO Spotfire analytics, providing businesses the ability to capture the right information at the right time and act on it preemptively for a competitive advantage.
Cadeon Associates Inc. specializes in enabling customers to unlock and leverage their enterprise Information as fuel to power their organization. Through its new partnership with TIBCO, Cadeon Associates Inc. is able to deliver experienced consulting to help organizations attain business agility and profitability by using their largest asset – information. Cadeon also employs innovative approaches to agile data warehousing, data visualization & virtualization, reporting & analytics, unified information access, and enterprise information architecture.
Companies are preparing to transform their businesses using the intelligence buried in big data. While many enterprises are addressing the storage and access challenges around the volume, variety, and velocity of big data, they still require a way to quickly make sense of this information and use it for business advantage. The TIBCO Spotfire® analytics platform brings the power of discovery to big data, equipping everyone in the enterprise to easily analyze complex data, customize their discovery experiences, and share their stories through mashups, portals, or interactive dashboards.
Through strategic alliances with high-quality, like-minded partners like TIBCO Spotfire, we are able to provide our clients with comprehensive solutions to meet all of their information-related needs. We are excited to be partnering with TIBCO Spotfire to help develop the business agility our clients need. The TIBCO Spotfire analytics platform is yet another remarkable solution achievement from a company that continues to demonstrate unstoppable momentum. At a time when organizations need to be as agile as possible to react to changing market conditions and growing analytic demands, TIBCO and Cadeon Associates Inc. are giving customers superior intelligence and foresight. This will empower our clients by unlocking their information and visualizing their results in industry leading toolkits. Check out our demo for Oil & Gas here.
"Companies are looking to adopt and leverage differentiated analytics solutions that can speedup their ability to gain key insights from internal and external data sources," said Bill Doyle, vice president, global business development, TIBCO Spotfire. "By expanding our partner network to include leaders like Cadeon Associates Inc., we are able to radically increase our ability to provide the Two-Second Advantage – the ability to capture the right information, at the right time and act on it preemptively for a competitive advantage – to customers in a wider range of industries and domain areas."
TIBCO, TIBCO Software, Two-Second Advantage and Spotfire are trademarks or registered trademarks of TIBCO Software Inc. and/or its subsidiaries in the United States and/or other countries. All other product and company names and marks mentioned in this document are the property of their respective owners and are mentioned for identification purposes only.