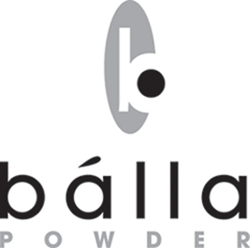 For a limited time only, purchase any 2 Balla powders during the month of July and receive a Balla Body Spray for free!
Hallandale Beach, Florida (PRWEB) July 01, 2014
Luxury Barber has chosen Balla as the Brand of The Month due to their unequivocal reliability to provide relief for men in the most necessary of times. Balla powder allows for soothing comfort all day long as it can be used anywhere to relieve chaffing and clamminess. Luxury Barber carries all three Balla Powders: Original, Tingle, and Fragrance-free. Each Balla product is the perfect addition to any man's everyday grooming routine. These body powders neutralize all odors and tackle irritation on any part of the body, making them exceptionally convenient on a hot summer's day or after a high intensity workout.
The Balla Powder Original Formula has a refreshing, masculine oak fragrance that keeps the body smelling fresh and undeniably clean. Both the Balla Powder Tingle and Fragrance-free Formula deliver the same excellent results as the Original Formula, but the Balla Tingle contains Eucalyptus and Peppermint Oil to provide an extra cooling sensation. These products are a perfect complement to Luxury Barber's own Fresh Richie; a men's discreet cleansing body wipe.
Balla Powders are a favorite among Luxury Barber customers. Their long lasting results and dependable reliability is why Balla was chosen as the Brand of The Month for July. For a limited time only, purchase any 2 Balla powders during the month of July and receive a Balla Body Spray for free.
Purchase Balla products at Luxury Barber today.
Company Information
Luxury Barber is the premier online destination for men who are looking for essential grooming products and solutions. At Luxury Barber, we believe that being a gentleman and maintaining a well-groomed lifestyle should be accessible to everyone. Aside from striving to educate and inform our audience, we offer a wide selection of men's hygiene and grooming products for shaving, hair, face, body, and anti-aging. We feature our own premium private label men's products and work meticulously to handpick the brands featured on our site to satisfy all of your grooming needs. At Luxury Barber we are determined to give our customers everything they need to achieve success through an informative, innovative and interactive online experience.