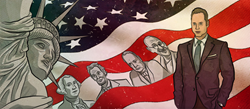 If you think you've been injured by Benicar you should see a doctor immediately.
Jersey City, NJ (PRWEB) June 30, 2014
The JTB Law Group, LLC has started an informative site called benicarrights.com to educate individuals on their rights for injuries allegedly related to the use of the blood pressure mediation Benicar.
The JTB Law Group, LLC, pioneers in mass tort litigation announced a new site dedicated to discussing injuries allegedly caused by the blood pressure medication Benicar. The site is benicarrights.com and it offers individuals free consultations if they believe they have been injured by Benicar.
It is almost the one year anniversary where the FDA warned the public about the risks of Benicar. (http://www.fda.gov/drugs/drugsafety/ucm359477.htm). The FDA stated, "olmesartan medoxomil (marketed as Benicar, Benicar HCT, Azor, Tribenzor, and generics) can cause intestinal problems known as sprue-like enteropathy. Symptoms of sprue-like enteropathy include severe, chronic diarrhea with substantial weight loss." Anyone who has been taking Benicar and has experienced these symptoms is strongly encouraged to consult with a health professional immediately.
Jason T. Brown, a former FBI Special Agent and Legal Advisor who now serves as a lawyer who advocates for the rights of individuals injured by bad drugs stated, "I'm glad to see the FDA took action, but this product has been on the market since 2002 and millions of people have used this blood pressure medication. Some of these severe symptoms may be irreversible. If you suspect you have one of these symptoms please see a doctor. If an injury is confirmed you should speak with a lawyer about your rights."
The JTB Law Group, LLC handles class actions and mass torts nationwide. The firm is currently also investigating and litigating cases where employees are shorted wages and not paid for all the hours worked over 40 in a workweek, or for workers who are just paid a day rate and not paid any overtime. Other investigations include into the product ClearBlue Advanced Pregnancy Test with weeks estimator and the alleged link between Risperdal and gynecomastia in minors.
The choice of counsel is an important one and individuals should do due diligence before selecting a firm. Past successes don't necessarily equate to future results