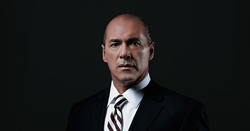 We're confident Oklahoma has some really good ideas on how to convey the serious dangers of distracted driving, which is why we started this contest and scholarship program.
OKLAHOMA CITY, Oklahoma (PRWEB) July 02, 2014
Distracted driving has become a deadly problem on our roads today. Burch, George & Germany has been serving the Oklahoma community since 1997, and in recent years the law firm has seen a dramatic increase in car accident cases involving some form of distracted driving.
As active members of this community, the staff of Burch, George & Germany Law Firm, want to do their part to help stop distracted driving accidents from happening and prevent the lifelong impact that these accidents can create.
The Teen Safety Scholarship program is designed to help educate and inform communities about the dangers of distracted driving as well as help fund college or university educations for the winners of the video contest.
"Sending text messages takes drivers' eyes off the road, their hands off the wheel and their minds off the task of driving and remaining alert for oncoming traffic. What can we do in Oklahoma as a community to convey to young drivers that texting and driving leads to serious and avoidable accidents?" says Derek Burch of Burch, George & Germany Law Firm.
"We're confident Oklahoma has some really good ideas on how to convey the serious dangers of distracted driving which is why we've started this contest and scholarship program", says Kelly George of Burch, George & Germany Law Firm.
The Teen Safety Scholarship contest is a viral video contest about educating and preventing distracted driving. Videos will be posted on YouTube and can be any format: Journalistic, documentary, PSA, Song, Sketch or compilation. Finalists will be chosen by a panel of judges who will determine the top two most creative videos, awarding a 1st prize $1,000 scholarship and 2nd prize $500 scholarship. The video that receives the most social recognition will win an iPad Mini. The parental entry with the most social shares will receive an Honorable Mention and win a Kill Switch Smartphone app for their teen. Entries are due September 1, 2014 by 11:59 p.m.
The panel of judges includes Christy Blystone and Lauren Garey. Christy Blystone is Program Director of Generation tXt , a teen lead program in Tulsa that educates the public to the dangers of texting while driving. "I talk with teenagers who want to be good role models for others. They are sometimes tempted to text and drive just like I am, but make a conscious decision to focus on driving. I would like Oklahoma to pass an 'all-driver text ban' - currently we are one of the six remaining states that does not have a universal law", says Blystone.
Lauren Garey serves as Scholarship Director for Communities of Oklahoma which provides scholarships to youth throughout Oklahoma. "Car accidents that are a result of texting and driving are 100% preventable. The more awareness that is brought to how reckless texting and driving is, the better. I'm looking for a video that balances creativity and the message while being thought provoking and powerful. For me, the winning video should evoke a strong emotion and really make the audience think about the consequences of texting and driving" says Garey.
There are three types of distractions that drivers face: manual, visual and cognitive. Five seconds is the average time your eyes are off the road when texting. It may sound like a short amount of time, but if traveling at 55 mph, five seconds is enough time to cover the length of a football field blindfolded.
Texting is a major visual distraction, but it's not the only visual distraction that takes a driver's eyes off of the road. Whether you are driving slowly through a residential area or speeding down the interstate, it is absolutely crucial to have your eyes on the road at all times.
There are many ways to prevent distracted driving such as turning off your phone when driving and only using it for emergencies when you're on the road. Keeping it out of your sight by putting your phone in the glove box, purse or backpack while driving can ensure that you are not tempted to text or go online while you're driving. Additionally you can use an app, such as the AT&T Drivemode app which is free and lets you set up auto-replies that are sent to incoming texts, e-mails and calls so you can keep your focus on the road.
For more information visit our website at: http://www.burch-george.com/scholarship/
About Burch George & Germany, P.C.
Burch, George & Germany represents plaintiffs from all 77 of Oklahoma's counties in personal injury and product liability lawsuits for all types of accidents and injuries. The law firm is committed to making Oklahoma a safer place while helping young Oklahomans to achieve their dreams by furthering their education.