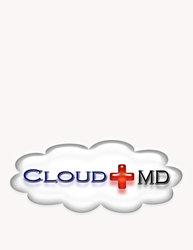 Nevada (PRWEB) July 09, 2014
All of these advances are based on its CipherLoc technology set. Mr. Michael DeLaGarza, CEO of Cloud-MD stated, "Gawk, Inc. with its vast experience in the Streaming Audio and Video Industry will benefit from both current and future CipherShop products and capabilities to safeguard their copywrited material and client accounts from hackers.
According to Scott Kettle, CEO of Gawk, Inc., "The level and sophistication of CipherShop's software solutions will afford us the highest level of data encryption security for our customers. As the need for cyber security grows, the pioneers of this sector will become the Gold Standard for the future. This illustrates the potential growth opportunity for Cloud-MD to become the leader."
About Gawk Incorporated
Gawk Incorporated is a world innovator of self-service global digital distribution. Designed to meet the needs of modern consumers, Gawk has the unique and defining capability to stream all forms of digital media, including but not limited to, movies, documentaries, TV shows, music videos, vlogs, digital books, digital shorts, social networking videos and video game entertainment. Gawk provides an innovative platform and interactive social network for artists to capitalize on their creativity through the Gawk self-service model of Post, Price and Promote. Gawk's multifaceted strategic approach generates ongoing and long term revenue opportunities through independent content publishing, creative entertainment viewing, product integration, sponsorship and advertising. For more information, please visit http://www.gawkinc.com
For further information about Cloud Medical Doctor Software Corporation go to http://www.cloud-mds.com or mdlg(at)cloud-mds(dot)com.
This press release contains forward-looking statements within the meaning of Section 27A of the Securities Act of 1933, as amended, and Section 21E of the Securities Exchange Act of 1934, as amended. All forward-looking statements are inherently uncertain as they are based on current expectations and assumptions concerning future events or future performance of the Company. Readers are cautioned not to place undue reliance on these forward-looking statements, which are only predictions and speak only as of the date hereof. In evaluating such statements, prospective investors should review carefully various risks and uncertainties identified in this release and matters set in the Company's SEC filings. These risks and uncertainties could cause the Company's actual results to differ materially from those indicated in the forward-looking statements.