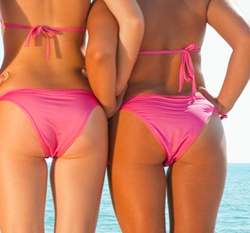 Feel confident in your swimsuit or shorts this summer.
St. Petersburg, FL (PRWEB) July 01, 2014
Feel great in your swimsuit and shorts this summer. Reduce cellulite with Cellulite Whisperer® products.
The Cellulite Whisperer® Gel is on sale at Amazon this week. Take 25% off with coupon code 2CELLQZW.
"It is hard to make cellulite disappear entirely, but it can be diminished greatly," says Kathy Heshelow, founder of Sublime Beauty®. "We offer strategies (2, 3 or 6 Step Methods) on our website CelluliteWhisperer.com."
Daily Skin Brushing can help to reduce cellulite in addition to using the products, exercise and attention to diet.
The Cellulite Whisperer® Gel includes clinically proven ingredients that reduce cellulite and the accumulated toxins that are behind it; ingredients also help to rebuild cell walls and smooth the orange peel effect. A high number of organic products are included.
A brochure about the ingredients and cellulite facts is sent after purchase.
ABOUT: Sublime Beauty® is a quality skincare company that focuses on products to "Age Younger". Products help to boost collagen, hydrate, relax wrinkles and improve skin. A niche includes healthy Skin Brushes. The company webstore offers free standard shipping and a VIP Club. Products also available on Amazon.