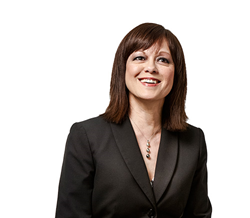 (PRWEB) July 01, 2014
Randall brings to FJG more than 20 years of experience in residential property management. At FJG she leads the company's development of software solutions that enhance property management operations and integrates key management data within various portfolio management platforms and systems. Randall also directs the evaluation of new off-the-shelf software; ongoing evaluation of company procedures to improve various aspects of property management; and design and execution of performance reports to management, owners and investors.
"We have set very high goals for our company's management quality, operations, and data access," said Taylor Franklin, FJG Partner. "Meeting those goals requires a talented individual with extremely deep experience in our industry and who understands the important relationship of our various constituencies. Debra Randall is that unque individual who can do all of that and who we can contribute substantially to the growth and success of The Franklin Johnston Group over both the short term and long term."
ABOUT FRANKLIN JOHNSTON GROUP
The Franklin Johnston Group is a developer and manager of multifamily rental residences in the senior, luxury and affordable housing sectors. The company owns and manages more than 5000 units and 38 properties throughout the Eastern U.S. The FJG portfolio is composed of its own properties as well as those owned in partnership with various individual and institutional investors. The company develops new properties and acquires and rehabilitates existing communities. FJG is headquartered in Virginia Beach, VA and employs more than 250 people throughout the mid-Atlantic and Southeast.