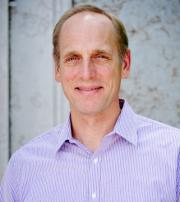 San Francisco, Calif. (PRWEB) July 02, 2014
Aperian Global, a leading provider of consulting, training, and web tools for global talent development, today announced the appointment of David Everhart as president. In addition to his new role as president, he will continue to focus on clients and work with Aperian Global's service delivery and account management teams.
"Since joining us in 2011, David has been invaluable as a member of our senior executive team, running our Global Leadership Development practice and leading our corporate strategy," said Ted Dale, co-founder and managing partner of Aperian Global. "He has grown our business and will now be in an even better position to continue to build on our long-term goals."
Everhart is a highly-experienced general manager and leadership development executive with expertise working with international executives with complex international roles and helping organizations build their leadership capacity in fast-growing (emerging) markets. He is an experienced speaker and executive education facilitator who has conducted leadership development programs, intercultural management assessments, and executive coaching assignments for American, Chinese, European, and Japanese management teams at multinational firms across multiple industry sectors. Prior to joining Aperian Global, Everhart served as a senior partner in the leadership and talent consulting group of a leading global consulting firm.
Of his new role, Everhart said, "It is a privilege to assume this position at Aperian Global, a company I joined because of its culture, values, and commitment to its clients. I look forward to working with our dynamic leadership team to help continue the company's growth as we enter our twenty-fifth year of 'empowering global success' for the organizations we serve."
About Aperian Global
Aperian Global provides consulting, training, and web tools for global talent development. Aperian Global's flagship product, GlobeSmart®, is a tool that has over 700,000 registered users in 150 organizations worldwide and provides ready access to detailed information on how to conduct business effectively with people from around the world. Founded in 1990, the company has partnered with clients in more than 85 countries and has worked with more than one-third of the Global Fortune 100, delivering over 2,000 workshops in 25 languages in the last year. The company has offices in Bangalore, Boston, Kolding, Paris, San Francisco, Shanghai, Singapore, and Tokyo. For more information, visit http://www.aperianglobal.com.