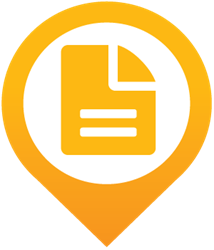 (PRWEB) June 30, 2014
PointServ has recently expanded its payroll providers to include a more complex and all-encompassing validation system. Companies such as ADP, Paychex, Intuit, SurePayroll, and Proliant have all been integrated with PointServ's InstantSOURC technology, allowing mortgage lenders, bankers, and financial institutions to instantly retrieve requested borrower's documents directly from the source. The expansion of PointServ's partnered payroll providers allows for a more seamless loan approval process and enables mortgage lenders the ability to request and deliver financial documents needed to approve borrowers in a matter of seconds.
The developers of PointServ are continuously looking to improve the mortgage industry by providing borrowers as well as mortgage lenders with the most efficient loan validation process to date. In reaction to the growth of technology and availability of resources, mortgage and banking institutions have come to the realization that the age old process of manually sending and receiving documents creates an inefficient transmission of data and ultimately disables instantaneous loan verification.
In order for PointServ to implement a faster and instantaneous mortgage approval verification, Calyx's proprietary system, POINT℠, has been integrated with PointServ's InstantSOURC™ technology allowing borrower's documents to be sourced directly from over 19,000 financial institutions. Using strict and secure practices, PointServ uniquely retrieves W2s, bank statements, filed tax returns, and pay-stubs electronically- providing validation within seconds upon request.
For more information, please visit PointServ.com or schedule a one-on-one online InstantSOURC demonstration.
About PointServ
PointServ Inc. is the leading provider of certified borrower documents and verification services for the mortgage industry in the United States. The company develops and offers innovative technologies and services to help mortgage lenders, bankers and financial institutions process loan applications faster, better and more efficiently. PointServ's products solve problems in the lending industry resulting in better customer experience for borrowers and loan applications.