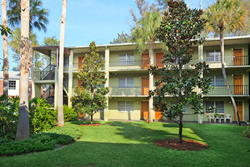 Apartment Building Loans and Commercial Mortgages Made Easy
New York, NY (PRWEB) July 01, 2014
Select Commercial Funding LLC announced on Monday, June 30th, 2014 the refinancing of a $3,116,000, 84 unit apartment building complex located in Bradenton, Florida. The Manatee County apartment complex consisted of two buildings. One building was built in 1973 and the other was built in 1988. Stephen A. Sobin, president of Select Commercial Funding LLC provided the New York based borrower with the loan.
The borrower received a 10 year term with a rate that was fixed for 5 years and a 25 year amortization. The borrower used the money to pay off an existing mortgage along with a seller held second mortgage. He also used some of the cash-out for building improvements and another investment. The commercial mortgage rate he received from Select Commercial Funding LLCus was significantly lower than his current rate at the bank.
About Select Commercial Funding LLC and President Stephen A. Sobin
Stephen A. Sobin, has over 25 years of mortgage banking experience. His understanding of the market, underwriting skills, and in-depth knowledge of lender's requirements guarantee that hisour clients receive the very best rates and terms available in the market. Select Commercial Funding specializes in Apartment Building Loans and Commercial Mortgage Loans nationwide.