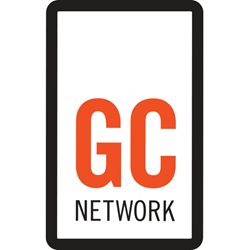 'We are seeking the opportunity to highlight gift card experts in international gift card programs, and give them exposure to gift card stakeholders in context.' - Matt Davies, Gift Card Network Director
Vancouver, WA (PRWEB) June 30, 2014
Gift Card Network Members have began gathering information for a variety of articles and information resources for its members. In order to better help these members with their research, the Gift Card Network is seeking information sources both inside and outside of its existing network.
The GCN is seeking companies with insight or experience in the gift card industry, specifically around the use of gift cards internationally (outside the domestic US) and wish to be in a group of individuals that is available for GCN members to reach out to and gather information for an ongoing series of articles, provide contact information in this survey.
Each participant who contributes information or quotations will be noted as a contributor in the final product, produced in partnership with media partner Powerhouse Brands.
About Powerhouse Brands:
Powerhouse Brands is a gift card management firm, specifically focused on providing consulting, management, marketing, and media creation services to the gift card industry. Visit powerhousebrands.com for more information.
About the Gift Card Network:
The Gift Card Network is a the first gift card-specific marketing and collaboration platform. The network focuses on the identification of vital issues in the gift card industry and empowering its members to address these issues using connection, collaboration, and creativity. Members include companies that focus on the gift card industry. Find out more at thegiftcardnetwork.com.