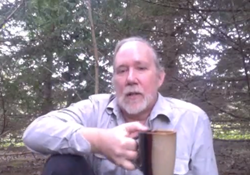 Complementary recordings include:* Living Abundance (and why this isn't simply money) * Emotional Challenges and Fear Stress, * Overwhelm and Uncertainty Finding Peace, * Spiritual Growth & Living it Daily* Getting Unstuck & Manifesting your Dreams
Munnsville, NY (PRWEB) July 01, 2014
When Kwan Yin Healing was formed in January, 2012, to accommodate Tim Emerson's growing healing clientele, the web site was a single page of information. Today, it's twelve pages that reach out for people who would be a good fit for Kwan Yin Healing's services, and it's also a storehouse complimentary information. The site is available at http://kwanyinhealing.com.
"Most business sites start with this is our name, and this is our business history in brief," explains Emerson. "Our team wanted this site to be about the client instead, about the person looking for solutions, and getting the information needed in a reasonable syntax."
Indeed it does, right from the start of the Home page:
"Are you spiritually-conscious, yet struggling with life path or health? Life should be easier than this, right? That nagging back pain, those chronically aching knees, that constant coughing. That empty feeling while your mind races, those inner hurts that seem to have set up permanent camp. That desire to do more, to live a life of passion and purpose, if only you could step out of the current circumstances. What to do? How to do it? Why aren't there better options?"
The next page focuses on "Is this you?," listing several descriptive scenarios, examples of client-types who have benefited, and what qualities make a client a good match for successful work together.
Viewers seeking more next find the "How it Works" page:
"Kwan Yin Healing works consistently because it approaches transformation and healing by incorporating each of the Four Pillars: Clarity, Connection, Coherence, and Change."
Following a description of each, the page stresses the importance of each working together:
"Without all Four Pillars, we have a nice idea, but not the results we seek. Clarity and Connection, without Change, for example, is stagnant (though it might feel good temporarily). And Change and Coherence, without Clarity and Connection, is random energy, relying only on chance for improvement. But in coordination, each of the Four Pillars draws out and strengths the others, moving us forward in a powerful synergy may seem miraculous at first, bringing true balance and peace."
The site goes on to the "Myth" page, describing how people unwittingly perpetuate problems instead of the solution of the Four Pillars, followed by a complimentary offer on the "Free Path" page of six teleseminar recordings:

Living Abundance (and why this isn't simply money)
Emotional Challenges and Fear Stress,
Overwhelm and Uncertainty Finding Peace,
Spiritual Growth, and Living this daily in the "Real World"
Getting Unstuck and Manifesting your Dreams and Desires
If Healing isn't Magic, Where do I get the Miracle?
Only then does the site get into paid services, beginning with the signature Kwan Yin Journey program to "Get Unstuck, Heal your life, and Live your Dreams," an 11-week combination of recorded modules and distance healing sessions. Several client testimonials round out the page.
Next is the "Healing" page, offering video demonstration and video client testimonials, as well as video excerpts of Dr. Oz examining this healing work on his show. The page also features several case studies and written testimonials.
There's a page for one on one Coaching work, a Blog (with a link to the old blog posts from the older site), a Media page featuring radio interviews and articles, all before a page, "About Me," about Emerson's story himself.
The Contact page includes not only a gracious and inviting offer to approach with questions, but also makes clear the types of inquiry welcome. Social media links and the complementary offer are available on a side bar throughout, where interested parties can add themselves to rec