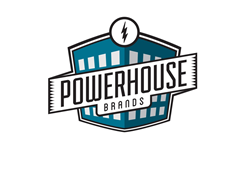 "We're interested in driving gift card sales and distribution opportunities for our clients. Gift card consulting and media creation is what we do." - Matt Davies, CEO, Powerhouse Brands
Vancouver, WA (PRWEB) June 30, 2014
Gift card programs drive traffic, incremental sales, and new business opportunities. Now merchants are finding a new use for gift cards, leveraging promotional dollars to drive future sales.
The Powerhouse Brands team has identified that the promotional use of gift cards has seen a significant upturn in recent months. "In our extensive experience in launching and managing gift card programs with major retail merchants like Nike, Hollywood Video, Barnes and Noble, and more recently consulting with a number of domestic and global clients, we have seen a major shift toward including gift cards into a replacement for promotional coupons," stated Matt Davies, CEO of Powerhouse Brands.
Promotional gift card use for purchase incentives has been in the industry for quite a while, but recently big box retailers such as Target and Wal-Mart have started utilizing gift cards as a replacement for discounts. Instead of a $5 discount on diapers, for example, Target offers a $5 gift card toward a future purchase.
Powerhouse Brands CEO Matt Davies states, "We've helped merchants run programs for a long time, and this is the first time that we've seen major retailers using gift cards in this aggressive manner. It's really smart - from the accounting perspective, they are turning an operational discount expense into future guaranteed revenue. Gift cards can benefit company initiatives in many ways and we're continuing to find more uses for gift cards than we ever thought possible."
Some additional ways gift cards can help a merchant program include creating a pool of guaranteed future sales, driving incremental traffic, expanding distribution into national or global incentive and loyalty programs, and getting brand and sales exposure in hundreds of thousands of third party retail locations.
See more information about gift cards through the Gift Card Network, download the 2014 Gift Card Network Challenge Guide, featuring REI, produced by Powerhouse Brands.
About Powerhouse Brands:
Powerhouse Brands is a gift card management firm, specifically focused on providing consulting, management, marketing, and media creation services to the gift card industry. Visit powerhousebrands.com for more information.
About the Gift Card Network:
The Gift Card Network is a the first gift card-specific marketing and collaboration platform. The network focuses on the identification of vital issues in the gift card industry and empowering its members to address these issues using connection, collaboration, and creativity. Members include companies that focus on the gift card industry. Find out more at thegiftcardnetwork.com.