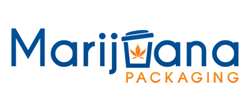 Only through education and reform can we rid ourselves of this destructive paradox, and show people the benefits of using a natural medicine.
Los Angeles, CA (PRWEB) June 30, 2014
According to CBS News, the California Heritage Market is set to take place this Fourth of July weekend at the West Coast Collective in East Los Angeles. The market will be open primarily to medical marijuana card-carrying patients, who will have the opportunity to interact with growers, learn more about cannabis, and get the best prices for cannabis on the market. An estimated 50 vendors are scheduled to take part in the event, including but not limited to, glass blowers, edible vendors, and special guest Michael Green, who authored the book "Modern Marijuana Living: Lighting the Way to a Healthy Lifestyle."
Despite the lingering uncertainty of medical marijuana legislation in the public eye, many medical patients and cannabis connoisseurs will be able to gain clarity and understanding regarding this misunderstood medicine. In a statement to CBS News, Michael Green said, "I think there's going be criticism around the whole marijuana industry for a very long time. I think that through educating people and just really putting it out there, that's going to help more than anything. Keeping it underground is just going to let the stigma grow." Green hopes that through making the farmer's market a weekly event, patients and the public will have a chance to learn from experts, educate themselves about cannabis, and see with their own eyes what goes into the cannabis industry.
A representative for A&A Packaging commented on this upcoming event saying that "for too long now, medical marijuana patients have had to live with the stigma of marijuana being bad. Only through education and reform can we rid ourselves of this destructive paradox, and show people the benefits of using a natural medicine." A&A Packaging advocates marijuana reform and compliance regarding medical marijuana's best practices and government standards for the marijuana packaging industry.
A&A Packaging is committed to being the leading distributor and industry wholesale supplier of dispensary packaging vials which have been tested and approved by the child resistant standards of the ASTM, and are available for all legal and medical marijuana dispensary businesses. They offer the highest quality products which are in conjunction with the strict child safety state compliance laws of Colorado and Washington. To learn more about how A&A Packaging can help your dispensary, collective, or pharmacy business, call (888) 315-2453 or visit their website at http://www.marijuanapackaging.com.
For additional information on this report by CBS News, visit the article published on 6/27/2014: http://losangeles.cbslocal.com/2014/06/27/east-la-preps-for-first-medical-marijuana-farmers-market/.