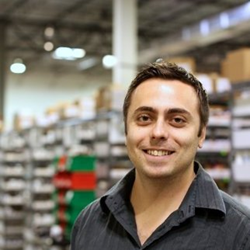 most website solutions out there give you the ability to create a website yourself, but what happens if you are not a creative web designer?
Miami, Florida (PRWEB) June 30, 2014
WebaTonic wants to makes sure they have every type of client covered, "most website solutions out there give the user an ability to create a website themselves, but what happens if a user is not a creative web designer?" says Yevgeny Senkevich the founder of the Miami Technology startup. He is referring to the numerous "do-it-yourself" solutions out there including SquareSpace, WIx, and others to name a few. "WebaTonic does offer a do-it-yourself solution, but we are originally a website design company, and we know how to service all sorts of clients," Yevgeny continues to add.
As far as some of the solutions mentioned above, none provide users with a personalized creative website design process a client can fully rely on, instead the focus is on small design shops using SquareSpace and Wix to service their clients on a scale.
It is true that by offering a one size fits all solution it creates a gap between technology and the client, as the middle man web designer cannot bridge this fully and has limited flexibility with the technology. What is needed is the personalization layer which can be applied to every user. "The only way to fully make this social connection, customer service and website design has to become personalized," Yevgeny continues to say, "users change their website so many times, their ideas change, and their time becomes more constrained, during this time they find themselves needing help on a small budget, and its either an expensive design company or an unscalable website solution."
WebaTonic now offers a complete set of services from "Header-to-Footer." From logo design and content writing to full scale website design packages, WebaTonic is aiming to make a total solution for the modern business. The client can simply request services at any moment, and WebaTonic will simply plugin their own professional designer and make the change, it's really that simple. They will contact you shortly to get more details on what you want and then make a personalized set of revisions just for your website. The service deems to be fast, good, and cheap, just exactly what every business owner needs coming out of a difficult recession.
WebaTonic aims to add a slew of new marketing services in the near future, as they continue to gain traction in the website design space, they will be sure to offer innovative ideas and concepts to anyone who needs a website done right.