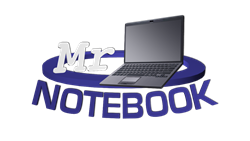 These two brands will do very well together.
Austin, Texas (PRWEB) June 30, 2014
Austin's Discount Electronics, the largest retail chain of refurbished computer equipment in the US, purchased Mr Notebook earlier today for an undisclosed sum.
Austin-based Mr. Notebook, founded by Dale Coleman in 1998, will maintain its name and business model. Unlike the acquisition of PC Outlet that Discount Electronics made in 2012, the company plans to operate Mr Notebook as a separate brand.
Mr Notebook appeals to the college crowd looking for a bargain on a used laptop or a quick repair and has had a store on the UT Campus longer than most Austinites can remember.
The sale includes the retail stores in Austin and San Antonio as well as the website. "After 20 years of retail its time for a change," was all Mr Notebook CEO Dale Coleman had to say in a text message earlier today.
Austin's Discount Electronics was founded in 1997 by Rick Culleton who is still the company's CEO today. The company has been found on the Inc 5000 list of Fastest Growing Companies in America for the last seven consecutive years.
"I think it's a great match. These two brands will do very well together," Discount Electronics CEO Rick Culleton said in a statement.