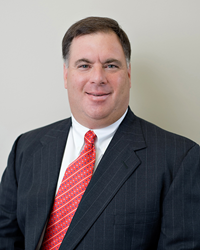 Two feet of water will cause an average loss of about $80,000 in damages to your home.
Houston, TX (PRWEB) June 30, 2014
Pasadena Insurance Agency president Frank Karkowsky was recently interviewed by Craig Cohen on NPR's 'Houston Matters' to discuss flood insurance. It seems massive floods from heavy rains seem to occur more often these days in the Houston Texas area resulting in destructive damage to homes and businesses.
Direct flood damage can cause damage to private property, including structural damage.
"Neither homeowners nor renters insurance cover floods. There is also a 30-day waiting period before a policy becomes effective unless the policy is needed for a closing by a mortgage company. If you already have a flood policy, remember it needs to be renewed each year," said Pasadena Insurance president Frank Karkowsky. "Two feet of water will cause an average loss of about $80,000 in damages to your home."
The insurance professionals at Houston's leading risk management firm, Pasadena Insurance Agency, have decades of experience with flood insurance policies and homeowner's insurance and will ensure home and business owners are prepared—and covered.
For more information on Texas flood insurance or homeowners insurance, contact Pasadena Insurance Agency agent at http://www.pasins.com. Also, join our Facebook community and connect with us on Twitter @PasadenaInsAgcy.
About Pasadena Insurance Agency:
Pasadena Insurance Agency, Inc (PIAI) is a Trusted Choice® independent insurance and risk management firm. They are a third-generation, family-owned, boutique independent insurance agency offering property & casualty insurance, life & health insurance, and consultative risk management services to individuals and small-to medium-sized businesses.
Having been in business for over 78 years, they have access to the majority of the insurance marketplace either through direct appointments or intermediaries resulting in the appropriate alignment of insurance carrier to clients. PIAI offers a friendly, community-based agency with personalized customer service, while also providing the capabilities of a large corporate agency with established industry relationships and decades of experience. For more information, please visit http://www.pasins.com.