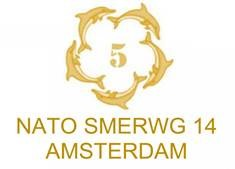 Burnaby, BC, Canada (PRWEB) June 30, 2014
OceanWorks International will be in attendance at the NATO Submarine Escape and Rescue Working Group (SMERWG) Forum. This is the pre-eminent event for experts in the field of Submarine Rescue and allows for the sharing of information and the establishment of new standards for designs and operation of Submarine Rescue related assets. This event also gives industry leaders in Submarine Rescue such as OceanWorks International, the opportunity to meet and establish dialogue with Senior Officers representing naval forces from all across the globe.
OceanWorks is an internationally recognized subsea technology company specializing in the design and manufacture of manned / unmanned subsea systems and specialized equipment for military, oil and gas, scientific, and other marine markets. OceanWorks has been at the cutting edge of deep submergence and diving technology, operations, and support for over 20 years. We look forward to providing subsea engineering solutions to our customers for years to come.
For more information on OceanWorks International products and services please visit our website at http://www.oceanworks.com/ or contact us at marketing(at)oceanworks(dot)com.