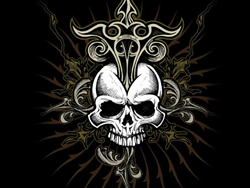 We wanted to bring tattooing to the masses and explain to the beginner how to break into this industry.
New York, NY (PRWEB) June 30, 2014
Ink'd Academy is launching a Kickstarter campaign to help fund the design phase for its upcoming book. After teaming up with one of the premier graphic designers in the industry, Ink'd is looking to secure funding for his services, which will probably total over $1000.
Ink'd Academy seeks to be the web's #1 resource for aspiring tattoo artists to learn how to enter this thriving industry. Started in 2005, Ink'd has helped over 1000 artists turn their passion for the pen into a profitable business in each of the 50 states. It is launching its first product, an eBook, after popular demand for a comprehensive, step-by-step career guide.
Director of Marketing, Brandon Edward, has this to say about Ink'd: "In a country that is becoming more and more secure with its artistic roots, Ink'd comes at a perfect time. Tattoos are no longer relegated to the misfits. Stars like Angelina Jolie and Kat Von D are popularizing this ancient practice and bringing it to the mainstream. I, for one, couldn't be more thrilled to see this progression happen."
"Ink'd was started with a singular vision," he continues. "We wanted to bring tattooing to the masses and explain to the beginner how to break into this industry. It's an industry shrouded in mystery and from Day 1 we sought to illuminate this darkness. With our new eBook, we're one step closer to doing just that."
The Kickstarter campaign is the first of its kind for Ink'd. Edward explains, "We've heard so many success stories being born out of Kickstarter and we asked ourselves, 'Why not us?' We're asking for a modest amount and we believe it will help kickstart our design process--no pun intended!"
The book will cover such topics as:

the history of tattoos
how to open a tattoo shop
and much more…
Apart from the eBook, Ink'd plans to release an instructional video series on tattoo tips and techniques, scheduled for production in late 2015. "We plan to be much bigger than just a blog and book. Every day, we strive to be the go-to resource for tattoo artists worldwide and the book is Step 1 in getting us there. I look forward to what the future holds for Ink'd and I'm happy to be part of a passion project along with my team."
The book is due for release in January 2015 and will total over 120 pages. The Kickstarter campaign is due to expire on July 31.