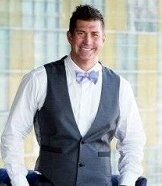 Denver, Colorado (PRWEB) July 15, 2014
The Home Loan Arranger, Denver Mortgage Broker Jason M. Ruedy, appeared on local television show Colorado & Company on June 24, 2014. Emmy Award winning Colorado & Company host Denise Plant interviewed Mr. Ruedy on the show, which regularly airs live on weekdays in Denver and across Colorado on Channel 9, KUSA-TV.
During the interview, The Home Loan Arranger discussed home mortgages - including the benefits of working with an experienced mortgage lender and the advantages of refinancing while mortgage interest rates are still at historically low levels.
At the beginning of the dialogue, Denise Plant stressed to viewers that one of the best places to save money is on your home mortgage. She stated, "Refinancing your home loan can possibly save you hundreds of dollars a month and thousands of dollars a year."
The show's host also mentioned that Jason Ruedy is able to professionally guide his clients through the loan application process using his 20+ years of work in the mortgage industry because his experience allows him to quickly evaluate what can be achieved.
"Appearing on Colorado & Company was a great opportunity and I'm glad I was able to tell my story on live television. I wanted to convey an important message to viewers: I am the only mortgage originator at my company, and this is a huge benefit because when you work with my company, you work with me directly. I provide personalized service to all of my clients." - Jason M. Ruedy, The Home Loan Arranger
During Mr. Ruedy's appearance on the show, the following facts about the mortgage industry were highlighted:

Mortgage interest rates are still extremely low.
Homeowners can refinance and potentially eliminate their need to pay private mortgage insurance because of the recent increase in Colorado home values.
Many homeowners can take advantage of their home's equity with a refinance - which can be used to facilitate debt consolidation or to make home improvements.
"Real estate agents like to work with me because I get their loans closed on time, which is extremely important. Everyone wants to work with someone who knows what he or she is doing. Now is the time to call The Home Loan Arranger. There is absolutely no reason to wait!" - Jason M. Ruedy, The Home Loan Arranger
About The Home Loan Arranger:
Mr. Jason M. Ruedy, also known as The Home Loan Arranger, has 20+ years of experience in the mortgage business. His company was built around the crucial principles of hard work, discipline, and determination. The Home Loan Arranger evaluates client applications quickly and efficiently and structures loans with the best possible terms. Mr. Ruedy is successful in achieving loan closings for clients while meeting their highest expectations. Jason M. Ruedy is ranked #2 in the state of Colorado by Scotsman Guide, which is the top leading resource for mortgage originators.
For media inquiries, please contact Mr. Jason M. Ruedy, "The Home Loan Arranger":
The Home Loan Arranger
512 Cook St #100
Denver, CO USA
Phone: (303) 862-4742
Toll Free: (877) 938-7501
http://www.thehomeloanarranger.com/