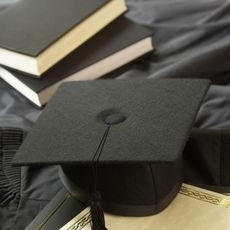 It is undeniable that each graduating class is taking on more debt than the last.
Chicago, iL (PRWEB) July 01, 2014
The Federal Savings Bank is finding that amount of student debt in the U.S. is skyrocketing and preventing many potential first-time home buyers from affording a home or at least obtaining a mortgage.
This problem resulting from college loan repayments are well-known. A recent study titled "Is Student Loan Debt Discouraging Home Buying Among Young Adults?" by researchers Jason Houle of Dartmouth College and Lawrence Berger of the University of Wisconsin at Madison sought to understand the extent to which student debt is discouraging young Americans from seeking to make a new home purchase. Some of these consumers want to avoid taking on a new debt and others believe they are unqualified for a mortgage. These concerns are not only affecting potential homeowners, but they are also worrisome for the housing market, as first-time buyers tend to push sales more than other groups.
The study concluded that rising student debt is not responsible for the shrinking presence of college graduates in the housing market, but it can affect homeownership. Furthermore, this effect is more evident among African Americans.
"This suggests that, to the extent that student loan debt is a barrier to home ownership, it is a more significant barrier for black young adults," Houle and Berger said. "This is particularly concerning because black young adults already face structural barriers to home ownership compared to their white counterparts."
Other conclusions about student debt and housing
While the study did not find a correlation between the dwindling number of young Americans who are buying a home and student debt, it did point to a key factor holding many college graduates back from their home buying dreams: They don't think they can afford the monthly payments. Although rent prices are climbing faster than homeownership costs and there are many low cost mortgage options, many young consumers don't want to be saddled with a lot of debt.
However, a recent June 19th report from the Brookings Institution titled "The Typical Household with Student Loan Debt" said that much of the information about how much student loan repayments are putting pressure on college graduates who did buy a home are skewed. It attributed the claims to media sensation that only focuses on the homeowners who are struggling but doesn't acknowledge those who are doing well. Using data from the 2010 Survey of Consumer Finances, the source determined that cases of financial hardship are actually rare.
In a household with some debt, the average student loan burden was $25,700 and the median was $13,000. Among the borrowers tracked in the data, 75 percent owed less than $29,000. With the average annual wage earnings at $71,700, it wasn't likely that most households were suffering financially.
Debt is still growing
Regardless of the reasons behind or complications resulting from the relationships between student debt and home buying among young, college-educated Americans, it is undeniable that each graduating class is taking on more debt than the last. On June 19th, The Wall Street Journal reported in "Student Debt Takes a Toll on Some Home Buyers" that students who received loans this year will graduate with an average burden of $33,000. Meanwhile, homeownership rates among Americans younger than 35 reached a record low earlier in 2014.
For information about first-time home buyer loans that can help you finance a home while working with your current debts, contact the Federal Savings Bank, a veteran owned bank.