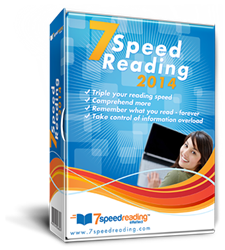 Establishing a good rapport with students contributes to their academic excellence and boosts their abilities to pick a career course.
New York City, NY (PRWEB) July 06, 2014
University students need more than learning stimuli. They also need emotional support through this demanding life stage, something Professor David Pecoraro, founder of studentcaring.com, recently discussed with the 7 Speed Reading™ editor. Establishing a good rapport with students contributes to their academic excellence and boosts their abilities to pick a career course. With a novel way of thinking about college and students, studentcaring.com seeks to offer valuable insights to fellow teachers, students, and their parents on how to best support, guide, and inspire students.
The mission of studentcaring.com, as Professor Pecoraro explains in an interview with the 7 Speed Reading™ blog editor, is not just to educate students in techniques they can use to succeed financially, but to also give them the resources to do what they're passionate about. Teaching excellence is one focus of this initiative. Teaching professors themselves the art and science of teaching means giving them the tools and know-how to inspire students.
Teachers who are able to connect with students are often the most influential and memorable educators. To cultivate a beneficial rapport with students, the teacher has to work hard, and know how to communicate effectively, the interview emphasizes.
As the 7 Speed Reading™ blog readers will find out, it's not solely the teacher's duty to build this rapport. Students need to work on it as well, by making an effort to get to know and interact with their instructor. A tip shared by Pecoraro is for the student to see the individual behind the teacher. When both teacher and students are eager to create a constructive relationship, then both will gain a lot out of it.
7 Speed Reading™, a software that helps people read faster and improve comprehension, is a champion of lifelong learning. The studentcaring.com initiative resonates with 7 Speed Reading™'s values and mission to make people interested in learning and education.
Although the importance of reading and study skills is something that Pecoraro's website discusses, this was not a speed reading software review. Rather, the interview with Pecoraro reminds teachers that college is meant to be a place where students' passion, talents, and dreams are nurtured. eReflect fully endorses this mission and hopes that more students will have influential teachers educating them and giving them essential tools for life.
************
For more information about the benefits of using 7 Speed Reading, please visit the official website at http://www.7speedreading.com.
About 7 Speed Reading™
7 Speed Reading is the only modern speed reading software that uses the latest technology to produce superior results. The software provides its users with a new way to master speed reading that guarantees three times the reading speed along with improved memory and comprehension. The software is poised as the most comprehensive speed reading system anywhere. It contains seven learning strategies, fifteen software activities, video training, advanced tracking capabilities and many more exciting features.