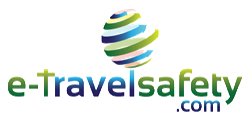 Technology does not replace effective pre-travel planning.
(PRWEB UK) 2 July 2014
UK business trip expenditure expected to top $42bn (£25bn; 31bn euros) by the end of 2014, according to the Global Business Travel Association, productivity on the road is becoming a business essential. As the need for a Business Traveller to be up to date with technology increases, etravelsafety.com reviews the need for an underlying understanding of the fundamentals of travel security.
The business travel experience has changed since the events of the world trade center in 2001, and even how business is conducted internationally has altered. Countries that were once considered only for those with a high-risk appetite are now opening up to a wider sphere of trade. Through the developments of technology, businesses can trade internationally far easier now than they could a decade ago. This does not mean that business travel has been reduced, but it does mean that the general approach to business travel is different.
In the last decade, a wealth of travel information services have become available to assist the business traveller. These mostly stem from open source information available on the Internet and from credible sources such as the Foreign and Commonwealth Office (FCO). These have further developed in the last three to five years with the use of mobile applications that can track, communicate, and provide information and advice to the business traveller.
The growth of social media can also provide a great asset, but it has also created an enemy as well as an ally for the business traveller. The FCO provides a great travel service through Twitter that can tweet all of the latest threats and alerts in different countries around the world. This is only one of many, and by following or liking a range of travel security organisations, this will provide free and up-to-date travel information direct to a phone or laptop. However, a new concern has arisen over the lack of privacy around personal and business travel movements. Tweeting through Mexico City or posting on Instagram pictures by the pool in the Middle East can cause offence, or lead to raising your profile for a kidnap for ransom attempt. Prior to social media, it was far easier to keep a low profile when travelling. Now, it is important to think before posting about business travel arrangements.
All of these tools help the business traveller, but it can sometimes become a false hope by creating a reliance on technology and not an understanding of the basic fundamentals. These products provide a great service, but they should be used in addition to effective pre-travel preparation. If a business traveller loses a phone or is unable to access these tools, then a foundational understanding of travel security is needed once these items are not available.
Understanding the trends associated with travel security has allowed etravelsafety.com to develop and provide the business community with a user friendly, cost-effective, and hassle-free travel safety product. Etravelsafety.com developed a cloud-based travel safety solution that could be used for any business traveller. It provides all a traveller could need from a pre-travel risk assessment to how to react in an emergency. It is designed to give the business traveller the fundamental knowledge of how to stay safe when travelling, with or without technology.
Stuart Anderson is the founder and Managing Director of etravelsafety.com that provides travel safety advice through interactive e-learning. Over the past two decades, the author has obtained a wealth of experience in travel security, from providing diplomatic protection to operating in remote and hostile environments. During this time, he has developed and delivered different travel security packages to a diverse mix of clients from foreign embassies to multinational corporations.