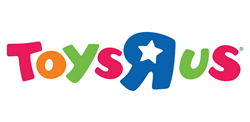 It's a partnership we are particularly excited about and look forward to the planned activities ahead.
Edinburgh (PRWEB UK) 2 July 2014
The partnership will see the Hull FCs family area of the West Stand become known as the Toys "R" Us Family Area, including toy giveaways at every game from their famous mascot Geoffrey the Giraffe and Hull FC mascots Airlie Bird and Girlie Bird.
Toys "R" Us, who have 85 stores nationwide, will also officially partner the club's grassroots engagement programme, known as Fanbassadors, including special offers for young fans at schools and junior clubs, as well as discount vouchers and toys for Hull FC season pass holders.
Moving into the club's exciting 150th anniversary in 2015, Toys "R" Us will also be a noticeable inclusion on the club's official playing and replica shirts, as well as further incentives for season pass holders.
Hull FC's Head of Communications, Media & Marketing, James Clark, said, "This promises to be another of the club's leading partnerships that will continue to grow and expand over the coming seasons, allowing both organisations to play a big part in our local community.
"It's very exciting for the club to work with a high profile global brand like Toys "R" Us, as well as being able to keep the benefits of this truly local through our work with the city centre store, our grassroots programmes and rewarding our loyal supporters.
"With participation and junior pass numbers falling, across the sport, we're committed to making a significant impact through our youth and family engagement and when it comes to brand association, I can think of no organisation more suited to that than Toys "R" Us."
Meanwhile, Mike Coogan, Marketing Director at Toys "R" Us, also added, ""Play and Sport work hand in hand making the partnership between Hull FC and Toys "R" Us so visibly suited.
"It's a partnership we are particularly excited about and look forward to the planned activities ahead."
The partnership will also see strong links forged with the local Toys "R" Us store on Kingston Retail Park in Hull, including visits from the players and mascots, as well as support for their on-going community and charity work.
Peter Liddle, General Store Manager at Toys "R" Us, Hull, said, "Like Toys "R" Us, Hull FC already have very strong links with our surrounding communities, and we're really excited to be working alongside them.
"The club's Fanbassador Scheme teamed with the family links at Toys "R" Us are both vital and exciting and we're looking forward to being a part of their initiative to reward and involve children in Rugby League within the community."
Toys "R" Us will be present at the next Hull FC home fixture against Warrington in July to formally announce the partnership as part of the club's Hull & Proud Week.
About Toys "R" Us, UK
Toys "R" Us, UK is part of the world's leading dedicated toy and juvenile products retailer, which offers a differentiated shopping experience through its family of brands. In the U.K., Toys "R" Us operates over 80 stores nationwide. Each store is stocked from ceiling to floor with more toys, children's, baby care and family leisure products than any other retailer in the country. The company has a unique value proposition, continues to increase its base of loyalty customers, and has a dedicated staff who have helped build the business into Britain's top specialty retailer of children's and family leisure products.
Press Office:
Justine Pryce,
Toys"R"Us PR,
02920 891964,
prycej(at)toysrus(dot)com