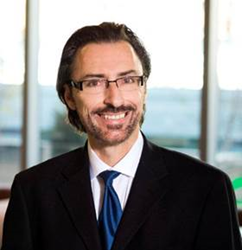 I am extremely impressed with his track record of driving changes that sustain operational and financial benefits for his clients.
Atlanta, GA (PRWEB) July 02, 2014
Alexander Proudfoot, a worldwide leader in operational excellence, is pleased to introduce Thomas Port as its Director of Asset and Maintenance Operations. Mr. Port is responsible for all of the company's maintenance initiatives, including program design and project oversight.
Alexander Proudfoot Canada President, Jon Wylie is very familiar with Mr. Port, having worked with him on several engagements earlier in his Proudfoot career. "This is Tom's second stint with Proudfoot and we are thrilled to have him back," said Wylie. "His presence gives us immediate advantages – serving as a mentor to junior consultants and having a keen eye for additional opportunities in the field are a few that come to mind."
Mr. Port actually began his 25-year maintenance career with Proudfoot in 1989, where he worked for five years before opening his own maintenance consulting practice. Since then, he has worked for several well-respected firms, including Coopers & Lybrand, PricewaterhouseCoopers and IBM Canada where he gained invaluable experience and knowledge by working with several renowned maintenance experts. In addition to his maintenance life-cycle expertise, he is also proficient in process optimization, scheduling and planning, preventative maintenance, performance management and Lean Six Sigma. His most recent position prior to Proudfoot was with PricewaterhouseCoopers as Manager of Consulting and Deals for Enterprise Asset Management in Mining and Energy.
"With the rapid expansion of Alexander Proudfoot's global natural resources practice already in progress, I felt the timing was right to come back," Mr. Port explained when asked about his return to Proudfoot. "My intent is to share what I have learned over the years and be a trusted resource for our clients that desire a world-class maintenance organization. They deserve nothing less."
Proudfoot North American President and COO, Harry Fouke is excited about the potential Mr. Port brings to the maintenance practice. "Tom is a well-respected expert in the maintenance and asset management field," said Fouke. "I am extremely impressed with his track record of driving changes that sustain operational and financial benefits for his clients. He is an outstanding addition to our team and we look forward to what the future holds for Tom in this new stage of his career."
Mr. Port earned a bachelor of business administration degree in personnel and industrial relations from Lakehead University in Ontario, Canada. He also holds several certifications, including physical asset management from the University of Toronto and total productive maintenance. Some of his work was published in the highly regarded 2011 textbook Asset Management Excellence: Optimizing Equipment Life-Cycle Decisions.
About Alexander Proudfoot
Alexander Proudfoot is in the business of driving disciplined execution within client organizations, enabling them to measure and achieve growth targets, revenue and profit goals with greater speed, predictability, and control. For over 65 years, Alexander Proudfoot has been the firm of choice for business executives seeking new and innovative ways to rapidly improve operational performance.