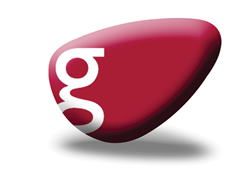 These acquisitions continue to emphasise Gemini's strategy of actively growing for the future with the aim of becoming one of the top IFA firms in the West Midlands
Sutton Coldfield, West Midlands (PRWEB UK) 3 July 2014
Wealth management and Independent Financial Adviser organisation Gemini Wealth Management has acquired the Pension and Investment business from a further adviser firm. This takes the total number of acquisitions and recruitments to 7 since its inception in December 2006.
Gemini have reached an agreement with Simple Finance Solutions Limited in Lichfield to take over their client bank of Pensions and Investment clients numbering nearly 450.
Simple Finance Solution's Director, William Cooper states "Although I will remain in the financial services industry, the ever increasing costs and pressures of being a sole practitioner have lead me to change my focus. I will now advise on General Insurance and mortgage business through a Network"
Amanda Reid, Gemini Director says: "As part of our long term growth strategy, which includes mergers and acquisitions to compliment our organic growth, we identified Simple Finance Solutions as an ideal acquisition."
"These acquisitions continue to emphasise Gemini's strategy of actively growing for the future with the aim of becoming one of the top IFA firms in the West Midlands"
Following this latest acquisition, Gemini Wealth Management Ltd will have nearly 2,000 clients under their quarterly review system and total client funds under management will jump from £200million to over £230million.
"Even though the dust has now settled over the Retail Distribution Review there are still real opportunities for established and forward thinking IFA practices such as Gemini" adds fellow Gemini Director, Dave Thomas. "Gemini are currently in the process of confirming their position as one of the leading IFA firms in the marketplace"
Gemini Wealth Management is part of the Gemini Professional Financial Group. For more information on Gemini – please visit http://www.gemini-pfg.com.