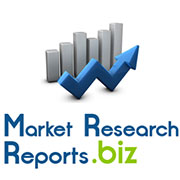 Albany, NY (PRWEB) July 01, 2014
Consumer Attitudes and Online Retail Dynamics in China, 2013-2018
Consumer Attitudes and Online Retail Development in China, 2013-2018" is the result of Conlumino's extensive market research covering the online retail industry in China. It provides the magnitude, growth, share, and dynamics of the online retail market in China. It is an essential tool for companies active across China's online retail value chain and for new companies considering entry into the online retail market in China. It provides data for historic and forecast online retail sales, and also includes the business environment and country risk related to China's online retail environment. In addition, it analyses the key consumer trends influencing the Chinese online retail industry.
Visit complete report here: http://www.marketresearchreports.biz/analysis-details/consumer-attitudes-and-online-retail-dynamics-in-china-2013-2018.
By examining best practices from the leading national large-scale online retailers (but specifically excluding the likes of Amazon, whose sites are well-known and vary little by country), as well as reviewing innovative approaches from smaller retailers, the report provides insights and ideas about how best to approach growing online sales for your business.
Key Findings

Online retailers will continue to be largely benefited by growing online sales in the holiday season and online shopping days such as Singles' Day celebrated every year on November 11.
The channel is forecast to register retail sales of CNY1,809.6 billion in 2018 and increase its contribution to 5% of total Chinese retail sales compared to 1.6% in 2013.
Social media has a significant impact on the purchasing decision of Chinese consumers, with the majority of consumers consulting social media and customers' reviews before making a purchasing decision.
Omni channel retailing is gaining ground among major offline retailers, as big offline retailers in China integrating their offline and online retail strategies.
Sales in the electrical and electronics category are forecast to grow the fastest over the online channel, followed by apparel, accessories, luggage and leather goods.
Download Full Report with TOC: http://www.marketresearchreports.biz/sample/sample/209504
Synopsis

Provides in-depth analysis of the latest trends in online consumer shopping, covering the factors driving online shopping, consumer insights, market dynamics (covering 26 product categories), and reviews of the latest best practice in online retail site design
Based on the latest data, the report not only provides details of the size and growth of this increasingly important channel, it also provides essential context on the penetration of online sales by product groups, how growth has developed over time, and key factors that will drive this market in the future
Reasons To Buy

The report helps to improve market and strategic planning using highly granular, forward-looking market data. Detailed category coverage is provided, covering 26 products, across nine product groups that include: Apparel, Accessories, Luggage and Leather Goods, Book, News and Stationery, Electricals and Electronics, Food and Grocery, Health and Beauty, Furniture and Floor Coverings, Home and Garden Products, Music, Video and Entertainment Software, and Sports and Leisure Equipment
Understand the consumer behavior and online trends in China
Understand which products will be the major winners and losers in the online arena in the coming years
Learn from best practice approaches outlined in the case studies of leading online retailers
To buy a full teport with TOC: http://www.marketresearchreports.biz/analysis/209504
Table of Contents
1 Introduction
1.1 What is this Report About?
2 Market at a glance
3 Consumer Insight: Online Shopping Attitudes and Behaviors
3.1 Overview of China's Online Shopping Environment
3.1.1 Growing Internet penetration acting as a catalyst for emerging online shopping market
3.1.2 Improved broadband infrastructure will encourage online shopping
3.1.3 Increasing use of mobile Internet will boost mobile shopping
3.2 Consumer Attitudes and Behavior
3.2.1 Chinese parents' online spending on baby products is on the rise
3.2.2 "Singles' Day" provides immense potential for online retailing
3.2.3 Chinese senior citizens - the new online shoppers
3.2.4 Social Media affecting the purchasing decision of Chinese consumers
3.2.5 Online retailers plunging into shipping & logistics business
3.2.6 Omni channel retailing is gaining ground among major offline retailers
3.2.7 Online channel provides a wider choice of products to Chinese consumers
4 Online Channel Dynamics
4.1 The Online Channel's Share of Total Retail Sales
4.1.1 China online vs. offline channel forecasts
4.1.2 Online penetration: global and regional comparisons
4.2 Channel Dynamics
4.2.1 China retail channel dynamics – future performance
4.2.2 Channel group share development
4.2.3 Individual channel performance
4.3 Category Dynamics
4.3.1 Online vs. offline retail sales comparison by category group, 2013
4.3.2 Online retail market dynamics by category
4.3.3 Online retail sales share by category group
4.3.4 Online retail sales growth by individual category
4.3.5 Food and grocery categories: market size and forecasts
4.3.6 Electrical and Electronics categories: market size and forecasts
4.3.7 Music, video, and entertainment software categories: market size and forecasts
4.3.8 Apparel, accessories, luggage and leather goods categories: size and forecasts
4.3.9 Books, News and Stationery categories: Market Size and Forecasts
4.3.10 Sports and Leisure equipment categories: market size and forecasts
4.3.11 Furniture and floor coverings categories: market size and forecasts
4.3.12 Home and Garden categories: market size and forecasts
4.3.13 Health & Beauty categories: market size and forecasts
5 Case Studies: Leading Online Retailers in China
5.1 Retailer 1: JD.com
5.1.1 Business Description
5.1.2 Site Experience
5.2 Retailer 2: Taobao Mall (Tmall)
5.2.1 Business Description
5.2.2 Site Experience
5.3 Retailer 3: Dangdang Inc. China
5.3.1 Business Description
5.3.2 Site Experience
5.4 Other Innovative Retailers in China
5.4.1 Carrefour China
5.4.2 Vancl China
6 Appendix
Contact US:
Office: United States
State Tower
90 State Street, Suite 700
Albany, NY 12207
United States
Toll Free: 866-997-4948
Tel: +1-518-618-1030
E: sales(at)marketresearchreports(dot)biz
Blog: http://mresearchreports.blogspot.com/