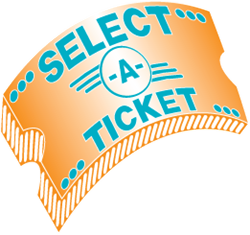 Riverdale, NJ (PRWEB) July 01, 2014
With the 2014 World Cup captivating sports fans around the globe, there are great opportunities right here for NY/NJ/CT soccer fans to get a taste of the action in their own backyard. Mark Gibbons, Webmaster for SelectATicket.com, says the company has seen a spike in its web sales since the world cup began. It begins with some great pre-season club friendlies in the New York area scheduled for the last week of July.
Let's take a look at three of the biggest matches coming to the area:

International Champions Cup: Liverpool FC vs. Manchester City FC at Yankee Stadium, Bronx, NY, July 30:
Liverpool and Manchester City finished 2nd and 1st in the 2013/2014 Barclays Premier League, and they will be getting their pre-season preparations underway at Yankee Stadium. Fans will be treated to the likes of Steven Gerrard, Yaya Toure, and Sergio Aguero who are all expected to be in action.
This year's FA Cup winners, Arsenal FC, will be making their only scheduled North American appearance at Red Bull Arena in July to take on the New York Red Bulls. This match presents Red Bulls' star, Thierry Henry, with a rare chance to compete on the pitch against his former club.
World Cup quarter finalists Brazil come to New Jersey to face Ecuador in a highly anticipated match-up on September 9. With Julio Cesar and Cristiano Ronaldo, Brazil has no shortage of star power, and while Ecuador did not advance beyond Group play at the World Cup, they had a respectable showing and will surely give Brazil a hard time at the MetLife Stadium.
About Select-A-Ticket:
SelectATicket.com has been providing fan experiences and memories for its clients for more than 3 decades. Select-A-Ticket makes ticket buying easy and affordable as seen on many of the testimonials on their website. They are open 7 days a week and have a dedicated, knowledgeable staff to help you get the right seats at the right price.