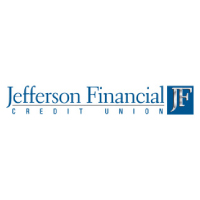 Alpharetta, GA (PRWEB) July 02, 2014
FMSI, a provider of staff scheduling and business intelligence solutions for banks and credit unions, announced today Jefferson Financial Credit Union has adopted FMSI's Branch Staff Scheduler and Reporting System™. The $361 million Louisiana-based financial institution will use FMSI's workforce management solution to increase staff productivity across its fourteen retail branch locations.
"We've added several branches over the last few years and simply outgrew our manual scheduling and staff performance reporting process," says Kristin Morrison, Vice President of Operations at Jefferson Financial Credit Union. "FMSI's system will streamline our process, help us increase employee productivity and put in place better efficiencies."
FMSI's branch staff scheduler and reporting system addresses the concerns of today's financial institutions: keeping down expenses while improving service levels and sales in the branches. Through the collection and then preparation of front-line staff transaction data from an institution's core system, FMSI's solution quickly empowers management teams with easy-to-read and actionable business intelligence.
"Every one of our branches has a unique account holder base," adds Morrison. "Some branches have to spend a few minutes with each member, while other high-volume branches only interact a fraction of that time during similar transactions. This is why a blanket approach to improve staff productivity would not work for us. FMSI's sophisticated software will assist us in approaching branches individually, to ensure our staffing levels are specifically meeting each location's need—the right way."
"Maintaining teller staffing at the ideal level to ensure customer satisfaction can sometimes be a very credit union specific decision," says W. Michael Scott, President/CEO of FMSI. "Without accurate information, most financial institutions are not equipped to make a proper evaluation. With more than 25 years of experience helping banks and credit unions improve the productivity of their staff, our unique solutions for measuring and forecasting transaction volumes regularly reveal areas for better service, more sales and increased productivity."
About Jefferson Financial Credit Union
Chartered in 1966, Jefferson Financial Credit Union started as a small organization on the second story of a florist shop. Since that time, the credit union has flourished into a $361 million full service financial institution serving over 49,000 members with fourteen locations. Learn more at http://www.jeffersonfinancial.org.
About FMSI
Located in Atlanta, GA and established in 1990, FMSI provides easy-to-use, yet sophisticated, business intelligence systems – the Branch Staff Scheduler and Reporting System™, The ContactCenter Management System™ (CMS), and the Lobby Tracking System™ (LTS)—that allow financial institutions to manage and staff to meet their service and sales needs. FMSI's smart scheduling application gives banks and credit unions the ability to optimally schedule their team throughout the branch network and to manage staff through easy to read color graphics, online interactive dashboards, and succinct management reports. FMSI provides performance management information exclusively to financial institutions of all sizes, including a workforce optimization comparative data benchmarking report that allows clients to see where they rank amongst their industry peers. Visit the company's website at http://www.fmsi.com or call 877.887.3022 to schedule a complimentary online demonstration of any of our products. You can also quickly estimate your savings with FMSI's Efficiency Calculator at http://www.fmsi.com/calculator/.