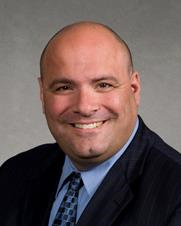 New City, NY (PRWEB) July 07, 2014
Rand Commercial Services is expanding its team with the addition of David Riolo. David has been added to a unique team of hybrid agents that will serve both the commercial real estate industry through Rand Commercial Services and the residential markets through Better Homes and Gardens Rand Realty.
RCS Regional Manager, Paul Adler, Esq. remarked, "David is an experienced commercial real estate professional and RCS is proud to have him serving the needs of our clients in Rockland County." Adler further added, "David will provide innovative, dedicated and professional service in the commercial real estate brokerage sector helping to improve and grow the economy of Rockland and the region."
David is a leading residential real estate agent with Better Homes and Gardens Rand Realty, and was hand-picked to serve on this elite hybrid agent team. David, has been selling real estate since 1983 and is a Rockland resident.
"I am extremely excited to be joining Rand Commercial Services and this unique team of hybrid agents. RCS has a great reputation for providing excellent client service and is a leader in Rockland commercial real estate," said David Riolo. "The tools offered by Rand Commercial Services help its agents best serve their local communities are outstanding, and I look forward to working with such an impressive team."
To learn more about Rand Commercial Services visit RandCommercial.com.
About Rand Commercial Services
Rand Commercial Services (RCS) is an independent, full-service commercial real estate brokerage that serves the Greater New York area. The firm specializes in repositioning and redeveloping properties to improve their returns in addition to assisting clients with more conventional sales and leasing. RCS has nearly 35 agents in Orange, Rockland and Westchester counties, and also serves New York City, northern New Jersey and Connecticut.