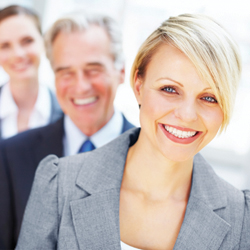 (PRWEB) July 08, 2014
SkillPath Seminars, the nation's leader in business skills training since 1989, is excited to announce a skill-building training opportunity coming to the area. The Managers and Supervisors Conference is a comprehensive, one-day public conference designed to introduce new techniques and boost participants' abilities to effectively motivate and lead others to optimum performance.
Management rules are always changing, and the best managers know that to keep their employees productive and their organization competitive, they have to stay at the top of their own game. This special training opportunity allows managers and leaders to enhance their skills and effectiveness without wasting time—and negatively affecting the business—on trial-and-error mistakes. Poor leadership practices can result in low employee morale, high turnover, increased tension and conflict, lackluster results and an overall drop in productivity—and that's a very expensive way to learn, especially in today's no-room-for-error climate.
The Managers and Supervisors Conference has been crisscrossing the country, getting the highest marks from professionals at all levels, and in all industries, for quickly and easily enhancing their skills in motivation, delegation, time management, communication, correcting problem behavior, finding and keeping the right employees—all the critical elements that turn ordinary bosses into extraordinary, inspiring leaders who get real results. Here are actual comments from recent attendees: A Florida nursing director praised the course for its "constructive ideas and examples to use in the workplace and how to resolve real, everyday issues." An IT manager in California called it "an eye-opener; put things in perspective"; and a Texas administrator added that the program was "very professional, insightful and full of great tips for getting to the next supervisory level"; and the conference is now taking enrollments in this area.
Who will benefit from this course? This unique pick-your-own-training course offers helpful information for all supervisory levels: Established managers, newly promoted supervisors, team leaders, educators, workgroup directors, officers and board members—anyone in a position that requires being a confident leader and skilled coach others watch and follow.
Those who attend this powerful conference will have a variety of dynamic sessions to choose from—presented in a unique, mix-and-match format that allows each attendee to build his or her own specific day of training from among 10 information-packed modules grouped into 2 major tracks. Each session explores a critical aspect of improving management success and is led by an experienced trainer who's an expert in real-world, job-tested leadership skills and techniques. Some highlighted sessions include: The best of 1001 ways to spark passion in employees; How to cope with the challenges that come with becoming a leader; Performance management tools that work; Turn conflict into opportunity; What to do when things go wrong; How great leaders speak, write, listen and communicate; How to conduct a killer interview; and much more!
Another recent participant, a Fire Department Lieutenant, came away from this conference saying, "The presentation was excellent. I feel I definitely will be able to take this info and implement it into my business decisions immediately, creating positive results."
The cost of this popular course is $199. Enroll by phone, e-mail or on-line. To sign up for classes or for more information on The Managers and Supervisors Conference, see http://www.skillpath.com. SkillPath also offers local seminar updates and special e-mail only discounts at http://www.skillpath.com/?emr.
About SkillPath Seminars:
SkillPath provides practical, convenient training opportunities for businesspeople who are ready to re-tool and re-charge their professional careers. SkillPath's unique brand of training enhances skills, saves time and money and contributes to career and organizational success. They accomplish all this through public seminars, customized on-site coursework and take-away training resources that keep careers on the grow. SkillPath has trained 10+ million people since 1989—at Fortune 500 corporations, small businesses, government agencies and not-for-profit organizations—and they promise a great learning experience at each SkillPath seminar. Their 100% money-back guarantee is proof of their commitment to everyone's success.