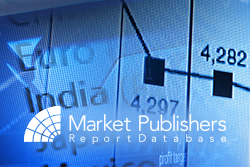 London, UK (PRWEB) July 01, 2014
Mission critical application servers are essential for enterprises in supporting reliability, scalability, and security. The worldwide markets for application servers are poised to achieve huge growth as the mobile Internet and Internet of things (IoT) continue to develop, fuelling the significant growth in the market for apps in the upcoming years. The apps sector is anticipated to expand from USD 24 billion as of 2013 to about USD 36 trillion by 2019, as new markets have evolved owing to the value offered by these very apps to tablets, mobile devices, smartphones, and the IoT. This expansion of mobile computing at the device scale is nothing in comparison with what is going on at the M2M communications, with sensors located in every place and monitoring of those sensors burgeoning.
IBM is likely to dominate the application server market, boosting its share to 60% as of 2012, underpinned in part by its leadership position in driving mobile app development. IBM WebSphere application server is featuring robust capabilities, with search engine optimisation being its key strength. Furthermore, with tablets, smartphones, and mobile devices increasingly replacing PCs, robust growth is anticipated in the high end J2EE application server software market sector in the offing.
Comprehensive research report "Application Server: Market Shares, Strategies, and Forecasts, Worldwide, 2014-2020" prepared by WinterGreen Research is now available at MarketPublishers.com
Report Details:
Title: Application Server: Market Shares, Strategies, and Forecasts, Worldwide, 2014-2020
Published: June, 2014
Pages: 577
Price: US$ 3,900.00
http://marketpublishers.com/report/technologies_electronics/electronic_devices/application_server_market_strategies_worldwide_shares_n_forecasts_2009_to_2015.html
The market research study is designed to present a comprehensive overview of what is going on in the application server equipment space. The study examines in detail the global economy, looks at every important market aspect, assesses the up-to-the-minute products and solutions in the market, includes market share information, discusses the sector's attractiveness and growth opportunities, analyses the market status as of now alongside speculating on the forces driving and limiting its development. An extensive competitive scene is reviewed including comprehensive company profiling. Additionally, the forecasts and predictions for the world application server equipment market are available in the research report.
Report Features:

In-depth description and dynamics of the world application server equipment market space.
All-round analysis of the application server market shares including extensive five-year forecasts.
Summary and a thorough description of different application server products.
Outlines of updated application server solutions.
Exhaustive profiles of the companies operating in the application server field including details on their key strategies and other relevant information.
More comprehensive reports by the publisher can be found at WinterGreen Research page.