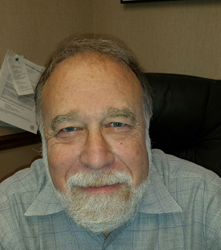 Manassas, VA (PRWEB) July 01, 2014
Richard Goldin, DDS, now makes dental implants available to patients in Manassas, VA who are tired of the inconvenience and ill fit of traditional dentures. Dr. Goldin uses a state-of-the-art dental implant procedure to create a stable base along the gum line that prevents bone loss as well as attaching dentures securely without the sticky mess of denture paste.
Traditionally, tooth replacement has involved either grinding down surrounding teeth to fit a bridge that held a fake tooth in place on the surface of the gums, or by creating a dental plate that secured to the gums with dental paste. Neither of these methods is ideal because they cannot provide the stimulation that the tooth roots give to the jaw bone. Without this stimulation, the jaw bone begins to lose density and mass, and the body resorbs it. Losing jaw bone density has a shrinking effect on the lower part of the face, changing its shape. Dentures also become ill-fitting as the bone structure supporting them deteriorates.
Dr. Goldin's patients in Manassas, VA, no longer have to worry about bone loss and facial changes, because dental implants mimic the bone-stimulating function of tooth roots. Even patients who have already experienced some bone loss may be candidates for this dental implant procedure. Dr. Goldin works with each individual to find the best points to place the implants for maximum bone stimulation to arrest the effects of the bone loss.
Once the ideal placement is identified, Dr. Goldin surgically implants two or more titanium posts. During the healing process, while the jaw bone is integrating the posts, a patient uses a temporary set of dentures. After healing, Dr. Goldin may secure a bar to the posts that then clips to the new denture plate, holding it securely, or he may affix balls to the posts that slip into sockets in the denture plate. Both of these methods hold the plate securely so that there is no slipping or clicking, and patients are not limited in their food choices.
Patients in Manassas, VA, who are interested in Dr. Goldin's dental implant procedure and who would like to learn more about dentures supported by dental implants can contact him by phone or through his website.
About the Doctor:
Richard Goldin, DDS is a periodontist offering personalized dental care for patients in Vienna and Manassas, VA. Dr. Goldin received his certificate in Periodontics from New York University and continues to take education courses. He is the dental director of the Medical Mission of Mercy USA, a medical and dental non-sectarian mission that travels to the Philippines each year. Dr. Goldin offers patients state-of-the-art periodontal care with a gentle and conservative approach. He works hard to ensure each patient receives the care they need without unnecessary procedures or cost and offers a variety of periodontal services, including dental implants, bone grafting, gum grafting, periodontal plastic surgery, sedation, TMJ, bruxism, and osseous surgery. To learn more about his dental services, please visit http://www.richardgoldindds.com and call 703-991-0950.