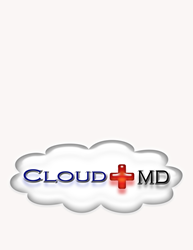 Las Vegas, Nevada (PRWEB) July 07, 2014
After careful evaluation of the capabilities of the CipherLoc™ Polymorphic Key Progression Algorithmic Cipher Engine, a previous award winning team nominated CipherLoc™ for this prestigious competition which includes such previous entrants as Linux, Quallcomm, Skype, FON, YouTube, ViaSat, Napster, Honda, Mayo Clinic, AT&T, Facebook, Google and many others.
The World Technology Awards are presented annually by the World Technology Network at its World Technology Summit to individuals and corporations achieving significant, lasting progress in categories pertaining to science, technology, the arts, and design. The first World Technology Summit and Awards took place on November 12, 1999, at the National Museum of Science and Industry in London, England. Currently, the World Technology Summit is held at the Time-Life Building, and the World Technology Awards are presented at the United Nations headquarters in New York City. The Awards are given in association with Time, NASDAQ, Fortune, AAAS, Science, NYAS, and The Technology Review.
CipherShop™ provides commercial quality, advanced, digital security solutions that comply with governmental regulatory requirements, such as HIPAA and SOX and their CipherLoc product suite offers both an advanced Polymorphic Cipher Engine and a Polymorphic Hardware Engine.
Mr. Michael DeLaGarza, CEO of Cloud-MDs stated, "This is a proud moment for our company and this announcement by our CipherShop™ division further underscores the unique and powerful advantages our CipherLoc solution offers to businesses, governments and end users in their efforts to secure their information from unwanted tampering."
For further information about Cloud Medical Doctor Software Corporation go to http://www.ciphershop.com, http://www.cloud-mds.com or contact Mr. DeLaGarza at mdlg(at)cloud-mds(dot)com.
Certain statements in this press release that are not historical facts are "forward-looking statements" within the meaning of the Private Securities Litigation Reform Act of 1995. Such statements may be identified by the use of words such as "anticipate," "believe," "expect," "future," "may," "will," "would," "should," "plan," "projected," "intend," and similar expressions. Such forward-looking statements involve known and unknown risks, uncertainties and other factors that may cause the actual results, performance or achievements of Cloud Medical Doctor Software Corporation (the Company) to be materially different from those expressed or implied by such forward-looking statements. The Company's future operating results are dependent upon many factors, including but not limited to the Company's ability to: (i) sell its software; (ii) build the management and human resources and infrastructure necessary to support the growth of its business; (iii) competitive factors and developments beyond the Company's control; and (iv) other risk factors discussed in the Company's periodic filings with the Securities and Exchange Commission, which are available for review at http://www.sec.gov under "Search for Company Filings."