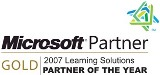 Now with our current promotions running through July 2014 students can save up to 50% off some of our most popular IT classes while enjoying summer in New York city, -Sarder
New York, New York (PRWEB) July 03, 2014
NetCom Learning, the experts in IT and business training, offers training at a variety of locations including their headquarters location at 20 West 33rd Street located directly across from the Empire State building in the heart of New York City. With the Fourth of July coming up complete with the Macy's annual firework display, now is the time for individuals looking to improve their IT skills or prepare for IT certification exams to schedule classes in New York City. NetCom Learning's headquarter training center is accessible to everything you want to see in the heart of New York City.
"NetCom Learning's New York location is convenient for individuals in New York, New Jersey and Connecticut. This makes a great destination location to be able to combine improving your career with enjoying the sights of the city," said Russell Sarder.
"Now with our current promotions running through July 2014, students can save up to 50% off on some of our most popular IT classes while enjoying summer in New York city," said Sarder.
New York in July
One of the biggest events in New York City is the annual Macy's Fourth of July Fireworks which this year will be moving back to the East River and the Brooklyn Bridge after being held on the Hudson River since 2009. The return to the East River will allow more New Yorkers particularly those in Brooklyn and Queens to once again enjoy the firework display. Mayor De Blasio has been one of the more outspoken politicians who before becoming mayor protested the move to the Hudson River and had launched an online petition to bring the much loved firework display back to the East River. According to the mayor, he is thrilled that after working with Macy's and event organizers that 2014 is the year that the fireworks returns to the East River. In a recent interview, De Blasio stated, "Now even more New Yorkers will get to take part in this extraordinary celebration, against the backdrop of the Brooklyn Bridge, the harbor and our skyline."
Other events to enjoy during July include performances of Shakespeare in the Park, Opera in the Park, concerts at the Museum of Modern Art (MoMA, Lincoln Center Festival, Restaurant Week, a variety of street fairs and block parties. You can also find evening cruises to see the Macy's Fireworks up close.
Save in July
NetCom Learning is currently offering deep discounts up to 50% savings on training including Microsoft Office coursework and PMP Certification training. Training discounts include some of the most sought after IT and business training including classes in Word, Excel, PowerPoint, Access, Outlook, and discounts on PMP certification coursework.
Sign up today for NetCom Learning classes at http://www.netcomlearning.com/education/specials.phtml.
Benefits of taking technical training with NetCom Learning
NetCom Learning is the most trusted name in both business and IT training and offers top notch instructors with an average of 16 years of experience and vendor approved coursework offering certification preparation for a variety of vendor certifications. NetCom Learning instructors routinely achieve high ratings from their students and possess an average of 20.5 years of experience and a cumulative average of more than 10,500 years' experience in the field of their expertise. Instructors carry an average instructor evaluation of 8.6 out of 9, one of the highest instructor evaluations in the industry. The high quality of training has resulted in over 2,150 testimonials and a 96% customer satisfaction rate with those customers indicating they would recommend NetCom Learning to others.
About NetCom Learning
NetCom Learning is an innovative leader in IT, business and executive training to companies, individuals, and government agencies. Since its inception in 1998, NetCom Learning has trained over 71 percent of the Fortune 100, serviced over 50,000 business customers, and advanced the skills of more than 81,000 professionals through hands-on, expert-led training, with the organization maintaining an average instructor evaluation score of 8.6 out of 9. NetCom Learning was recognized by Microsoft Corporation as its Worldwide Training Partner of the Year and named thrice to Inc. Magazine's list of fastest growing private companies in America. The organization was also recently named to the 2012 Top 20 IT Training Companies by Training Industry.com and was named "Company of the Year" by the American Business Awards.
Like us on Facebook: https://www.facebook.com/netcomlearning.
Follow us on LinkedIn: http://www.linkedin.com/company/netcom-learning.
The purpose of NetCom Learning is to promote the values of lifelong learning.