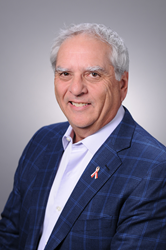 Germantown, MD (PRWEB) July 01, 2014
Dr. Steven N. Rice of the Advanced Laser Gum Surgery-Institute of Washington is pleased to announce that his office is now accepting local patients who wish to undergo the LANAP® protocol, a laser gum disease treatment in Germantown targeting bacteria that cause periodontal disease. LANAP® treatment was the first FDA cleared laser gum disease protocol that has been proven to effectively eliminate diseased tissue and bacteria in as little as one treatment with few if any of the normal side effects associated with traditional gum surgery, including gum recession. Patients rarely see a lowered gum line after LANAP® treatment.
Gum disease often turns to advanced stages of periodontitis and the bacteria that are responsible for the disease begin to destroy the bone and connective tissues that support the teeth. Teeth can become loose or need to be extracted as a result. To combat periodontal disease and prevent tooth and bone loss, Dr. Rice utilizes LANAP® gum disease treatment in Germantown that directly targets diseased tissue without harming healthy gum tissue. During the procedure, Dr. Rice uses the PerioLase® MVP-7™ laser to clear away the bacteria that cause infection as well as any damaged tissue in the area. This is done without cutting or suturing in a method that is simpler, more effective, and minimally painful compared with traditional gum surgery.
Dr. Rice recommends LANAP® treatment to patients that are dealing with moderate to advanced periodontal disease. Scientists have discovered a causal link between gum disease and other conditions, including heart disease, diabetes, and preterm labor. Although a patient's dental health is incredibly important, their overall health should be equally considered. Dr. Rice understands that many people postpone receiving gum disease treatment in Germantown because of concerns about traditional dental surgery, but patients can undergo LANAP® laser treatment, which usually lasts two hours. Patients also experience less bleeding, which can be advantageous to individuals with bleeding disorders or resultant complications. LANAP® treatment is short and minimally invasive, and patients are often back to work and regular life by the next day.
The LANAP® protocol is an effective tool against gum disease. Those who would like more information on the procedure can visit Dr. Rice's website or call his office directly.
About the Doctor:
Advanced Laser Gum Surgery-Institute of Washington is a periodontal practice offering patients personalized dental care in Rockville, Maryland since 1981. Dr. Steven N. Rice received a Doctor of Dental Surgery degree from the University of Maryland School of Dentistry. He continued his education as a General Practice Resident in the United States Army, where he was awarded a Medal of Commendation. He studied periodontics at the Medical College of Georgia and was recognized as a Diplomat of the American Board of Periodontology upon completion. Dr. Rice is part of one percent of dental professionals providing the LANAP® FDA cleared laser procedure for gum disease treatment. To learn more about Advanced Laser Gum Surgery-Institute of Washington and their dental services, visit their website at http://www.advancedgumsurgery.com and call (240) 747-7355.