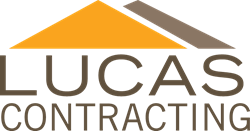 As we expand into Gatineau and other areas of Québec were exited with the new opportunities for growth for our company.
Ottawa, Ontario (PRWEB) July 02, 2014
Lucas Contracting has been licensed by the Régie du bâtiment du Québec. This license gives contractors a legal right to do renovations and construction work throughout Québec.
To obtain this license 3 tests were passed: administrative, safety and technical. The RBQ also looks into the applicants financial records to assess the companies stability.
In light of this news Lucas Contracting is expanding its areas of service into Gatineau, Alymer, Hull and Chelsea.
Home and business owners in Québec who are looking for a contractor to refinish their basement or tile their bathroom can look through the RBQ license holders repertory to see if a company or individual is licensed to work.
"As we expand into Gatineau and other areas of Québec were exited with the new opportunities for growth for our company." -Lucas O'Connor
All inquiries by the media please contact:
Lucas O'Connor (613) 913-5539
Lucas Contracting
2013 Prince of Wales Dr, Ottawa, ON K2C 3J7
(613) 913-5539
###