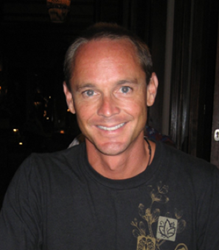 Sunset Beach, CA (PRWEB) July 02, 2014
Perkins takes the Sunset reins after two years as their National Sales manager, in which he was instrumental in expanding the start-up's retail reach both nationally and internationally. With a solid roster of sales reps under his guidance, Perkins established retail relationships for Sunset with key industry leaders including Val Surf, Surfside Sports, Jack's Surfboards, Sun Diego and Tilly's (to name a few) - as well as with hundreds of other brick & mortar surf and skate shops across the US and abroad. He also engineered a recent collaboration with skate industry powerhouse Sector 9 and helped bring to market a line of Sector 9 skateboards featuring Sunset's patent-pending Flare LED Wheels.
Perkins brings with him over 25 years of experience in the surf/skate/snowboard industry, in which he's worn many hats including being a sponsored skater in the '80's, retail owner and pro snowboarder in the '90's, sales rep in early 2000's and six years as a global sales, team & marketing manager with Arbor Snowboards. He also created his own surf/skate/snowboard consulting firm in 2010, Nemaki Industries.
Sunset Skateboard Co. produces multi-colored, customizable clear polycarbonate skateboards that feature their patent-pending, light-up, motion-powered Flare LED wheels.