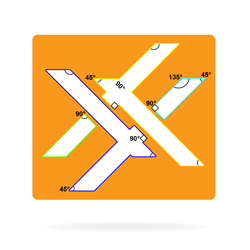 We found an innovative 3D gaming engine that can handle massive data with simple inexpensive graphics cards.
(PRWEB) July 02, 2014
Plexxis Software is happy to announce that Plexxis digital takeoff software is now powered by an innovative 3D gaming engine that ensures the highest level of speed and performance regardless of the size of database, number of drawings, or size of drawings including PDF format.
Chad Pearson, Business Developer at Plexxis explains; "A panel of 57 estimators who used competing products provided invaluable feedback on the shortcomings of many digital takeoff software. One common request was to eliminate the system slowdown that occurred when databases and the size of drawings grew. We found an innovative 3D gaming engine that can handle massive amounts of data with common inexpensive graphics cards."
The Plexxis digital takeoff software, with 3D gaming engine power, enables wall and ceiling contractors to takeoff large projects with teams of estimators all working on the same job at the same time with zero impact on speed and performance. Wall and ceiling contractors are encouraged to view a demonstration of the Drywall ERP so they can learn what is now possible in the trade.
About Plexxis
Plexxis Software provides an 'all-in-one' wall and ceiling solution that unites drywall estimating software, digital takeoff, construction management software, drywall construction accounting software, managed IT services and mobile apps. The single database solution is made specifically for every commercial, residential, high rise and industrial scenario.