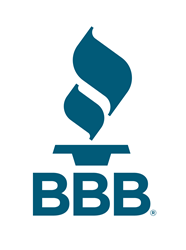 Arlington, VA (PRWEB) July 01, 2014
Better Business Bureau (BBB) is joining forces with Acxiom to help consumers be more Internet savvy and increase their "digital IQ." The initiative will include practical and entertaining educational materials that will focus initially on shopping and buying, but over time will teach consumers about other uses of data and analytics. Other businesses and organizations are invited to join the project.
"Advances in technology have dramatically changed the way we live," explains Mary E. Power, CAE, president and CEO of the Council of Better Business Bureaus, "but technology has also widened the gap between how we operate in this new digital world and how much we understand it. Our understanding of security, privacy and data is not keeping pace with our use of digital technology. We all know the rules of the road when we drive, but navigating the data-driven economy requires further consumer education."
This project fits directly into the mission of BBB to be the leader in advancing marketplace trust. BBBs across North America promote ethical business practices, educate consumers, offer dispute resolution, and expose fraud and substandard marketplace behavior to foster confidence where buyers and sellers can trust each other. BBB's national programs promote, enforce and educate businesses and consumers about industry standards in such areas as advertising directed to children, online advertising tailored to consumers' interests, and substantiation of advertising claims.
"Helping launch this initiative is a natural fit for Acxiom," says Jennifer Barrett Glasgow, global privacy officer at Acxiom. "We have a long-standing commitment to broadening consumers' knowledge around the use of data and as such, we share the BBB vision for fostering an environment of trust between brands and consumers."
In the initial phase of the Digital IQ initiative, evidence-based research will be conducted to identify specific areas where consumers need help developing effective habits and skills for navigating the digital world. By understanding how consumer data is collected and used, as well as the tools available to exercise choice about these processes, consumers can develop a "data comfort zone." Preliminary areas under consideration include topics such as:

How to become a more savvy shopper to get the best deals while staying within your data comfort zone
How and when to fill out marketing surveys
How location data about your devices is used by advertisers
Acxiom has provided $50,000 in funding to launch the initiative and conduct the initial research identifying specific areas where consumers need help. BBB and Acxiom will reach out to interested parties to provide additional support for the educational initiatives.
The results of the research will shape the educational initiatives the joint project will develop. The initiative will involve experts in online education to help determine maximum educational value and accessibility of the Digital IQ materials, as well as advise on additional program elements and future priorities. These materials will be delivered in engaging and accessible formats on BBB's and Acxiom's websites, and through educational programs to be developed for businesses, non-profits and schools.
The announcement of the project was made by Power during the BBB Self Regulation Conference at the Ronald Reagan International Trade Center in Washington, D.C., a gathering of corporate executives, regulators, academicians, consumer advocates, attorneys and other stakeholders. Acxiom was a participant, as well as a sponsor of the BBB International Torch Awards luncheon during the conference.
BBB will oversee the research and educational projects through a steering committee of representatives from business, academia and consumer groups. For more information, please contact Joseph McMahon at 703-247-9387 or email jmcmahon(at)council(dot)bbb(dot)org.
***
About BBB: For more than 100 years, Better Business Bureau has been helping people find businesses, brands and charities they can trust. In 2013, people turned to BBB more than 132 million times for BBB Business Reviews on more than 4.5 million businesses and Charity Reports on 11,000 charities, all available for free at bbb.org. The Council of Better Business Bureaus is the umbrella organization for 112 local, independent BBBs across North America, as well as home to its national programs on dispute resolution, advertising review, and industry self-regulation.
Media Contacts: For further information, media representatives should contact Katherine Hutt (703-247-9345 or khutt(at)council(dot)bbb(dot)org) or Kelsey Owen (703-247-9376 or kowen(at)council(dot)bbb(dot)org).