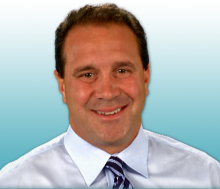 Michael Marrone is a Five Star Professional Wealth Manager, & Safe Money Approved
Cherry Hill, NJ (PRWEB) July 08, 2014
When it comes to their financial objectives, people should receive guidance from independent advisors for whom client needs and professional ethics are foremost priorities. Safe Money Resource emphasizes the importance of these qualities and recognizes independent advisors who adhere to these principles in their financial services. Therefore, Safe Money Resource proudly grants experienced wealth planner Mike Marrone its "Safe Money Approval", or recognition as a "clients first" minded professional who can be depended upon for effective retirement income planning.
Marrone has over 15 years of experience in helping clients achieve long-term financial security. He is the principal of Marrone Financial, a firm of other ethically-minded independent advisors with offices in Marlton, New Jersey and Philadelphia, Pennsylvania. In addition to his background as a financial professional, Marrone has advocated for the importance of financial education. Over the years, he has conducted educational classes aimed at bringing investors up-to-date information on effective, long-term financial planning practices.
"It's a great pleasure to give Mike this distinction. He's truly a shining example of what an independent advisor should be: a capable professional, an investor advocate, and an educationally-minded advisor who fully informs people of what their options involve." said Brent Meyer, President and co-founder of Safe Money Resource.
For his enduring commitment to his client needs and his professional record, Marrone is a four-time "Five Star Professional Wealth Manager" award winner. To attain this high distinction, a nominee must meet stringent requirements for ethical conduct, professional performance, and other areas. If a nominee meets the minimum standards, he or she is judged according to strict criteria related to client retention, educational and professional designations held, breadth of client base, and other key measures. As a four-time designee, Marrone has been recognized for his financial expertise and strong professional integrity.
On his website, Marrone offers enterprising investors a free, helpful guidebook on annuities. The guidebook is filled with helpful information on the different kinds of annuities available, as well as critical questions to ask a financial advisor about retirement planning. The free guidebook can be found at: http://www.marronefinancial.com/.
When it comes to his clients, Michael Marrone provides guidance through education. He is known for helping investors visualize their retirement goals from a macroeconomic point-of-view, which has enabled them to clearly outline their objectives and achieve them. Michael Marrone is furthermore a proud graduate of Widener University in Chester, Pennyslvania, from where he holds a degree in Finance and Business Management.
As an independent advisor, Marrone is able to present clients with a wide range of financial products from many insurance carriers. Unlike captive advisors, who can only offer financial products from one carrier, Safe Money Resource's network of independent advisors can keep people advised of the advantages and downsides of the many product options available. In turn, because they are aware of what is involved, these investors can make more financially-sound decisions about their future.
To become a part of Safe Money Resource, via attainment of "Safe Money Approval", a financial professional undergoes careful vetting of his or her track record, knowledge and expertise, and commitment to ethical conduct. Once someone receives Safe Money Resource's stamp of approval as a trustworthy individual, he or she agrees to abide by a strict code of ethics in personal conduct as well as in how he or she runs his or her practice. This commitment lasts for the duration of their membership.
On top of being a network of client-minded independent advisors, Safe Money Resource serves as a one-stop center for investor education. On its website, SafeMoney.com, Safe Money Resource offers a plethora of articles and content on the many investor options available, including annuities, life insurance, long-term care insurance, IRAs, Social Security, and more.
"I'm honored to be counted among this fine group of people. Their commitment to helping their clients achieve their financial goals, in a responsible manner, is empowering," said Marrone. "We're here to help you achieve your retirement goals and determine the financial path that's the most appropriate for your unique circumstances. If you have a question on anything whatsoever, please don't hesitate to give me or any of our team members a call. It's our privilege to serve you and help you identify what's best for your long-term well-being."