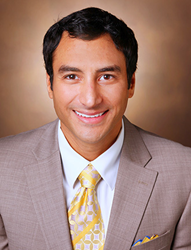 Dr. Papillion is one of the most talented and skilled plastic surgeons I've encountered in my years of practice." —Dr. John R. Moore
Franklin, TN (PRWEB) July 03, 2014
As the first surgeon Dr. Moore has appointed to his practice, Dr. Papillion comes with a decade of surgical experience. He has worked with numerous internationally recognized plastic surgeons and most recently completed a three-year fellowship at Vanderbilt for Plastic and Reconstructive Surgery where he worked under the renowned R. Bruce Shack.
"I am thrilled to be adding Dr. Papillion to my staff," says Dr. Moore. "He is one of the most talented and skilled plastic surgeons I've encountered in my years of practice. Together, we will be able to serve more patients across Middle Tennessee who desire high-quality, natural-looking results."
Dr. Papillion attended medical school at Louisiana State University in Shreveport, Louisiana. After graduating, he trained in General Surgery for six years in Chattanooga, Tennessee under the esteemed Dr. Philip Burns and received his general surgery board certification.
Dr. Papillion has presented at several national surgical conferences and has made a commitment to furthering plastic surgical education by remaining involved in research and academic circles. His technical skills along with his education and passion for excellence place him in a unique category among plastic surgeons.
For more information about Dr. Papillion, Dr. Moore or to schedule a consultation, please visit http://www.coolspringsplasticsurgery.net or call 615-771-7718.
John R. Moore, MD, is certified by the American Board of Plastic Surgery and is a member of the American Society for Laser Medicine and Surgery.
Paul Warner Papillion, M.D. is a certified surgeon, former Vanderbilt Fellow for Plastic and Reconstructive Surgery and a member of the American Society for Laser Medicine and Surgery.