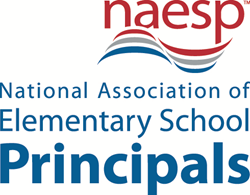 Alexandria, VA (PRWEB) July 02, 2014
Elementary and middle-level principals from around the nation will attend the National Association of Elementary School Principals' Best Practices for Better Schools™ National Conference and Expo of the Year, July 10-12 in Nashville. The conference, which is the largest national meeting focused on K-8 principals, will empower school leaders to better guide their schools, teachers, and students to success. Highlights of this year's conference will include:

Insight from Education Experts. Attendees will hear from education's inspirational voices: Robert Fulghum, author of eight best-selling books, including Everything You Need to Know You Learned in Kindergarten, and Charles Best, founder of DonorsChoose.org. The best and brightest minds in education leadership—including Milton Chen, Todd C. Whitaker, Barbara Blackburn, Peter Yarrow—and special presenters Justice Sandra Day O'Connor and Susan Cain will speak on pressing education topics, such as the Common Core Standards, teacher observation and evaluation, school climate, and rigor in the classroom. (Visit the conference website for a full list of sessions.)
NAESP Community Service Day. Nearly 100 principals will join forces to build an inclusive playground at Inglewood Elementary School. (Wed., July 9, 8:30 a.m. to 12:30 p.m., 1700 Riverside Drive, Nashville, TN 37216)
World Premiere of "Principals' Perspective TV." Broadcast from the studios at ABC Television's Headquarters in Lincoln Square, New York City, this in-depth news program will explore the impact of education reform and tell the story of what's working from the heart of America's classrooms. (Thurs., July 10, 7:15-8 p.m., Delta Ballroom A)
Social Media Lounge. The nation's education tech leaders will lead interactive, hands-on sessions about social media and technology topics. The World's Largest Principal Book Study—both a virtual and face-to-face event—will broadcast live. (Follow sessions on Twitter at #naesp14.)
Denim & Dancing Fundraiser. This NAESP Foundation event to benefit student leadership programs will feature a book signing by New York Times best-selling author David Baldacci as well as live music, entertainment, and a silent auction. (Wed., July 10, 6:30 p.m., General Jackson Showboat)
The NAESP 2014 Conference & Expo, to be held in the Gaylord Opryland Resort and Convention Center, also features:

More than 100 concurrent sessions on issues of critical importance to strengthening elementary and middle-level education;
An Expo Hall, which includes more than 150 top suppliers of innovative services and products for schools.
For more information about NAESP's annual conference, visit http://www.naesp-conference.org. Contact Kaylen Tucker ktucker(at)naesp(dot)org for press credentials and to arrange interviews.
Principals are the primary catalysts for creating lasting foundations for learning. Since 1921, the National Association of Elementary School Principals (NAESP) has been the leading advocate for elementary and middle-level principals in the United States and worldwide. NAESP advances the profession by developing policy, advancing advocacy, and providing professional development and resources for instructional leadership, including specialized support and mentoring for early career principals. Key focus areas include pre-K-3 education, school safety, technology and digital learning, and effective educator evaluation. For more information about NAESP, please visit http://www.naesp.org. NAESP administers the National Principals Resource Center, the American Student Council Association, and the President's Education Awards & American Citizenship Awards Programs.