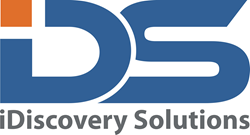 Thanks to Bread for the City, many people who are less fortunate are able to move out of shelters or halfway houses and into a place of their own.
Washington, DC (PRWEB) July 02, 2014
iDiscovery Solutions, Inc. (iDS), an award-winning, global, legal technology expert services firm headquartered in Washington, DC, began its summer with active involvement in several endeavors geared towards helping those in need. In January, the company named Bread for the City (Washington DC) and Orangewood Children's Foundation (Orange County, CA) as their partner charities for 2014.
On May 31, a few members of iDS' Costa Mesa office participated in "Boys2Men" for the Orangewood Children's Foundation. The event helped prepare young men in foster care for entrance into the workforce. The day featured a motivational presentation, a workshop focused on job seeking skills, and a wardrobe session, as each youth spent some quality time with a volunteer business professional. The event concluded with each young man showing off his new look and sharing with the group his career aspirations and goals.
On June 22, several members of the iDS team headed to Bread for the City's Food Pantry in downtown DC for a volunteer event. The 2-hour group event was geared towards bagging fresh produce and breads that had been donated. The items were then properly stored and directly distributed to those in need.
From June 16 through June 30, iDS held a company-wide "First Home Kit" building competition. Split into three teams encompassing the entire organization, the groups were tasked with building a kit off a set budget that Bread for the City (BFTC) will present to a deserving person or family that is moving into their first residence after being homeless or in a shelter.
"Thanks to Bread for the City, many people who are less fortunate are able to move out of shelters or halfway houses and into a place of their own," said Ms. Sharon O'Donnell, Vice President of Administrative Operations for iDS. "We asked teams to put together useful first home kits that were creative, cost effective, well rounded, and displayed dignity and respect. These kits will then be delivered to some very special people by BFTC. We wish them much happiness in their new home."
From June 10 through 13, iDS Senior Manager Mr. Ken Shuart participated on a two-man team in the Race Across the West, an 860-mile, non-stop cycling race from Oceanside, CA to Durango, CO. With teammate Mark Mandel, the pair covered the 4-state race, with over 40,000 feet in elevation change, in just under 55 hours. They combined to raise $3,000 for a pair of charities: the Harwood Center in Memphis, TN and El Grupo in Tuscon, AZ. The Harwood Center provides support and education for Mid-South families and children from birth to age five who are affected by developmental disabilities. El Grupo is a non-profit youth development organization with the mission of empowering youth through bicycles.
About iDiscovery Solutions
iDiscovery Solutions, Inc. (iDS) is an award-winning, global, legal technology expert services firm. Founded in Washington, DC in 2008 by industry veterans with more than 50 years of litigation and consulting experience combined, iDS provides consulting, data analytics, processing and hosting of electronically stored information (ESI), and expert services in the areas of electronic discovery, digital forensics, and enterprise applications. iDS also provides subject matter experts that testify as to how technology works, generally and specifically, within the context of litigation, investigations, and government inquiries.
About Bread for the City
The mission of Bread for the City (BFTC) is to provide vulnerable residents of Washington, DC, with comprehensive services, including food, clothing, medical care, and legal and social services, in an atmosphere of dignity and respect. BFTC promotes the mutual collaboration of clients, volunteers, donors, staff, and other community partners to alleviate the suffering caused by poverty and to rectify the conditions that perpetuate it.
About Orangewood Children's Foundation
Orangewood Children's Foundation is guided by its mission to provide life-changing prevention and intervention programs for abused and neglected children, young adults, and at-risk families through one-on-one support and community partnerships to end the cycle of child abuse. In addition, the Orangewood Children's Home is Orange County's only emergency shelter for neglected and sexually, physically or emotionally abused children. The Home provides refuge each year for over 1,000 children who have been removed from their caretakers by police officers or child protective services workers and placed into protective custody.