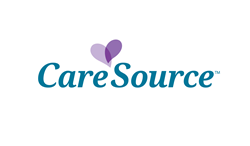 Dayton, Ohio (PRWEB) July 10, 2014
Shaun Hunter to lead Strategic Operations for Enterprise Information Management
CareSource a nonprofit, Ohio-based health plan, announced Shaun Hunter has joined the Information Technology team as Vice President for Enterprise Information Management. In his role, Hunter will lead and direct the quality and delivery of data while building data structures to manage large amounts of information efficiently.
This announcement builds on CareSource's unprecedented growth as a result of Health Care reform. CareSource continues to advance strategically, leveraging health care information to generate a better view of its enterprise and membership. Hunter will ensure high performance data delivery and data integrity as CareSource continues to meet company goals.
Hunter is an experienced data management professional with an extensive career in developing data architecture, data warehousing, implementing foundational technology components, and executing information strategies. Hunter comes to CareSource following an impressive career with Capital One Financial Services. His most recent position was Sr. Director, Information Technology Architecture & Development for Capital One Financial Services in Richmond, Virginia. He will use his background in data management and design to maintain CareSource's position as an industry leader in technology.
"Shaun is a highly successful executive who brings a solid leadership background and years of technical experience to CareSource. His talents will serve as an integral part of supporting the CareSource business model and the role of data in critical operational and strategic decision making," Paul Stoddard, Chief Information Officer, Information Technology said.
About CareSource:
CareSource, a nonprofit health plan, is celebrating 25 years as one of the nation's largest Managed Medicaid Plans. Headquartered in Dayton, Ohio, CareSource serves more than 1 million consumers in Ohio and Kentucky. CareSource is living its mission to provide health care to those who need it most. CareSource understands the challenges consumers face navigating the health care system, and works to put health care in reach for those it serves.