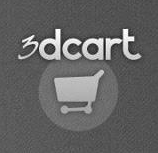 It is always wonderful to witness a small business develop from the use of our effective platform and excellent customer service personnel.
Fort Lauderdale, FL (PRWEB) July 02, 2014
Macramé Magic, creates decorative, crafty, and well-designed macramé plant hangers. Their motto is "Keeping an Ancient Art Alive," by designing their aesthetic, tightly-woven, and highly functional plant hangers with 60 designs to choose from and 40 specialty designs, in different colors, materials, and styles. One of the more intricate macramé plant hanger has upwards of 1000 knots in design.
Owner Gary Watzlavick's website "took off" after making the transition to 3dcart. Initially wanting a "blogging" platform to add to his site, he contacted 3dcart, which explained other benefits as well. Since the transition, Gary attended the weekly "SEO lessons" from 3dcart and witnessed his website blossom in demand and sales. Gary also credits a major benefit in customer service and online support that could not be found in the prior site – everyone from 3dcart was personable and possessed a business ethos of credibility which lacked in his previous shopping cart, much like those "non-specialized" shopping carts maintained by domain registrars.
When asked about Macramé Magic in relation to 3dcart, Gary explained: "If you're honest, hard-working, pay attention to the details in your business because you care about the quality your customers receive AND you want a business partner which feels the same – 3dcart should be your first choice."
Joe Palko, Chief Marketing Officer of 3dcart states, "it is always wonderful to witness a small business develop from the use of our effective platform and excellent customer service personnel. Our retail-oriented approach to our clients, such as our SEO lessons and 3dcart University functions, can contribute very effectively to the growth of a small business."
About Macramé Magic:
Owned by Gary and Kayla Watzlavick, Macramé Magic designs intricate, well-woven & aesthetic plant hangers for the home environs. Affordable and extremely well-constructed, the plant hangers are available in various styles, colors, ornamentations, differing weight capacities, and lengths of 24, 30, 36, 42, and 48 inches. Created for the Indoors or Outdoors.
For more on the company, visit:
http://www.macramemagic.com/
https://www.facebook.com/MacrameMagic
1-931-721-1955
About 3dcart:
Founded in 1997, 3dcart is a complete and robust eCommerce platform designed to help e-store owners thrive in a competitive market. With hundreds of features built directly into its software, online merchants can effectively open, operate, and maintain a successful online store with relative ease and efficiency. 3dcart currently powers tens of thousands of eCommerce merchants, and its support team is always available at no additional cost, 24/7/365. 3dcart is an Inc. 5000 company, a Visa PCI Certified provider, and a pioneer in mobile commerce and social media marketing. Fully scalable and completely customizable, 3dcart continues to be the eCommerce solution of choice by industry experts all over the world.