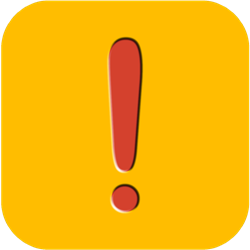 "A service like DisasterTalk keeps people in touch when they'd otherwise have no way of communicating,"
Rock Hill, South Carolina (PRWEB) July 17, 2014
DisasterTalk is a new mobile app launched today. This app would allow texting between members of a search party, or could help hikers stay in touch with their group in times of trouble. The service requires no phone line or Wi-fi service, and is not limited by areas without cell tower coverage.
DisasterTalk uses Multipeer Connectivity Frame Work platform to keep people in touch, even in the most extreme weather situations. Using BlueTooth connectivity, it offers a lifeline in many circumstances where typical phone service would not be available.
"A service like DisasterTalk keeps people in touch when they'd otherwise have no way of communicating," said Ms Myo Sandar Nwe of Ace Medical Group. "The situations where this could come in handy are virtually endless." Ms. Nwe is the technology expert behind the development of this app.
DisasterTalk's technology was developed to offer fast, instant phone to phone communication where it would otherwise be unavailable. Though designed primarily for social contact, its emergency and potential lifesaving features soon became apparent to developers. The app can be downloaded for free. Ms Nwe added, "This app is for a social cause and it would not be fair to commercialize such application. Therefore we have decided to offer the app at no cost. Even if it saves one life, it would be worth the effort."
Users can simultaneously scan 100 feet area around them to locate others while broadcasting their own profile for others to discover. Users can then connect to each other.
The technology is scalable, able to extend from a 100-ft. radius up to several hundred feet depending upon how many users are using it in the area.. Whether climbing cliffs or exploring cave systems, a service like DisasterTalk can be a preemptive measure, keeping friends in contact and avoiding trouble altogether, according to the app's developer.
Often in emergency situations, individuals become cut off from the services they need, be it fire, police or medic. Whether trapped by collapsed debris or cut off by rising waters, DisasterTalk brings connectivity when it is needed the most. It would be prudent to have this must have app already downloaded so one is ready when the disaster strikes.
DisasterTalk is available for free at iTunes for iPhone and iPad in the Appstore or iTunes