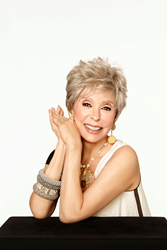 New York City (PRWEB) July 02, 2014
WHO/WHAT: An estimated 20,000 people will attend LULAC's 85th Annual National Convention in the city that opened its arms to immigrants, saying, "Give me your tired, your poor." Immigration reform will be one of the key focus areas, along with civil rights for all.
The League of United Latin American Citizens (LULAC) is the nation's largest and oldest civil rights volunteer-based organization that empowers Hispanic Americans and builds strong Latino communities. Headquartered in Washington, DC, with 1,000 councils around the United States and Puerto Rico, LULAC's programs, services and advocacy address the most important issues for Latinos, meeting critical needs of today and the future.
WHEN: Tuesday-Saturday, July 8-12, 2014
WHERE: New York Hilton in Midtown Manhattan, 1335 Avenue of the Americas, 10019
Sample Media Opportunities
Monday, 1 p.m.: Pre-conference press conference in Morgan Room. Tyson's to donate more than 30,000 pounds of protein.
Tuesday, 10:00 a.m.: Opening Press Conference in Morgan Room to unveil LULAC Convention highlights and expectations
Remarks from LULAC Executive Director, Brent Wilkes, LULAC President Margaret Moran, Jose Calderon, President of Hispanic Federation and Hector Sanchez, President of National Hispanic Leadership Agenda (NHLA). JW Cortes, an award-winning Marine-combat veteran-turned actor, singer, filmmaker and activist, to sing National Anthem.
Tuesday, 6 - 8 p.m.: Opening Reception in Mercury Ballroom with Mayor Bill di Blasio and Katherine Archuleta, first Latina Director of Office of Personnel Management
Reception includes a salute to the armed forces.
Wed., 10:00 a.m.: Press Conference on Diversity Drives Growth in Morgan room.
Wed., 10:00 a.m.: Press Conference on Diversity Drives Growth in Morgan room.
LULAC's Director of Federal Affairs, Sara Clemente, Katherine Archuleta, first Latina Director of the Office of Personnel Management and Lorena Carrasco, LULAC Federal Training Institute Graduate and director of diversity and inclusion at Commodity Futures Training Group discuss diversity in the workplace and LULAC's 30 years of hosting Federal Training Institutes.
Wed., 11:00 a.m.: Citizenship Naturalization Ceremony and Voter Registration with Alejandro Mayorkas, Deputy Secretary, Department of Homeland Security, in Gramercy West.
Just after Independence Day, 75 new citizens from across the globe are expected to make their pledge to the U.S. at the LULAC Convention.
Wed., 12-1:45 p.m.: Partnership Luncheon with Ralph de la Vega, president of AT&T Mobility, and Carolyn Colvin, acting commissioner, Social Security Administration in Grand Ballroom (third floor).
Thursday, 10 a.m.: Ribbon Cutting at America's Hall with Gail Brewer, Manhattan Bureau President and top executives from Pepsico, Toyota and Time Warner Cable.
Thursday, 10:30 a.m. Workshop: Deportation Nation in Sutton South conference room.
Panelists include a representative from Teach for America that guides DACA children to become teachers, Hector Sanchez, chairman of NHLA, Pamela Denzer of Immigration Equality and Enrique Lucero, USCIS field office director.
Thursday, 12-1:45 p.m: Unity Luncheon in Grand Ballroom (third floor).Honored guest speakers include featuring Abraham Foxman, National Director of the Anti-Defamation League.
Emcee: Teresa Rodriguez, Emmy® Award winning journalist, anchor of Univision's "Aqui y Ahora" and best-selling author.
Friday 10:00 a.m.: Press Conference on Educational Equity in Morgan room.
Remarks by LULAC Policy Director, Luis Torres and representatives of LULAC chapters from across the country. Highlights of new STEM white paper to be announced, and Ford Driving Dreams Scholarships to be awarded.
Friday, 10:30 a.m.: Workshop: Puerto Rico in Crisis, Nassau Room
Friday, 12-1:45 p.m.: Women's Luncheon featuring Rita Moreno and SBA's Maria Contreras Sweet, in Grand Ballroom (third floor)
Friday, 7-10:00 p.m.: Presidential Awards Banquet in Grand Ballroom, with award winning actress Gina Rodriguez as emcee.
Saturday, 7:30-11 p.m.: Free concert: Voces Unidas por America featuring salsero king Tito Nieves, Latin Grammy Lifetime Achievement Winners Ritchie Ray and Bobby Cruz and legendary rock band Malo in the Grand Ballroom (third floor).
For credentialing visit http://www.LULAC.org/pressrsvp. For full agenda, visit http://www.LULAC.org/convention.
All events, except meal functions, are free and open to the public. Phone-ins available upon request.