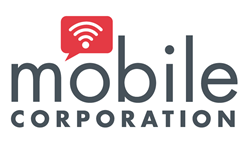 Cambridge, MA (PRWEB) July 02, 2014
"We are proud to welcome Mr. Aguilar as a major shareholder of Mobile Corporation, and we look forward to continuing to create new ways to introduce the company into the mobile markets throughout the United States, Mexico, Latin America, and Asia." - Michael D. Silberman, Executive Vice President and Chief Financial Officer
Pepe, who has recorded 21 albums and sold millions of records, is the son of Mexico entertainment royalty, music and film stars Antonio Aguilar and Flor Silvestre. He has won eight Grammy Awards. Pepe, has his own star on the famous Hollywood Walk of Fame right next to the star of his father, Antonio Aguilar—the first singer of Mexican descent to sing at the legendary Hollywood Bowl, and the first Latino to sing at the Kodak Theater in Los Angeles.
About Mobile Corporation:
The Company's strategy is to combine the mobile industry and markets and its emerging technologies in an innovative and creative way throughout the United States, Mexico, Latin America, and Asia. Mobile Corporation launched earlier this week, Mobile.pro—a new online community for the mobile workforce—its first of many businesses in the mobile space.
To learn more about Mobile Corporation and Mobile.pro, visit http://www.mobile.com.co.
Media Contact:
Michael D. Silberman
(617) 221-8272
http://www.mobile.com.co
This press release shall not constitute an offer to sell or the solicitation of an offer to buy, nor shall there be any sale of these securities in any state or jurisdiction in which such offer, solicitation or sale would be unlawful prior to registration or qualification under the securities laws of any such state or jurisdiction.