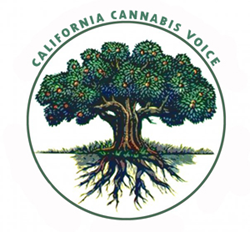 I'm excited for the prospect of legitimizing growers in Humboldt County.
Garberville, CA (PRWEB) July 02, 2014
California Cannabis Voice Humboldt (CCVH) announced the immediate hiring of political consultant and community organizer, Richard Marks, as it becomes clear state Senate Bill 1262 will not protect the rural cannabis community. CCVH is a newly formed political action committee dedicated to the preservation of the cannabis cultivation community and patient access to medical cannabis statewide.
Marks' job is to organize legitimate cannabis growers in Humboldt County into a powerful unified voice and create sustainable and fair cultivation regulations, according to CCVH. Marks said he understands the current positive financial impact of the industry on the County and the potential devastating effects bad regulations will mean to the future.
"We will give the growers comfort through a public process to arrive at sensible regulatory reform embracing environmental sustainability and providing relief from indiscriminate enforcement actions," Marks said. "I'm excited for the prospect of legitimizing growers in Humboldt County."
Marks is a lifetime organizer. He currently serves as the Humboldt Domestic Violence Services treasurer, the Mad River Softball Association president, and the North Coast Rail Authority director. He is president of the Humboldt Bay Recreation and Conservation District Board of Commissioners and the former director of the Samoa Peninsula Fire District. He spent 28 years as a heavy equipment operator for a local pulp mill where he was president of the Local 49 union representing workers, and he was a successful union organizer for the Association of Western Pulp and Paper Workers.
As a political consultant, Marks said he has successfully consulted the successful campaigns of four district supervisors, including most recently Virginia Bass's campaign for 4th District Supervisor. Marks also consulted several local city council and school board candidates.
Marks said he is a lifelong resident of the North Coast, has been married for over 35 years to his wife Robin, and has two adult sons.
About California Cannabis Voice:
The mission of California Cannabis Voice is to identify, educate and unite stakeholders whose lives are impacted by medical cannabis to support the passage of fair and reasonable regulations. By working with stakeholders, even those traditionally opposed to marijuana, a bill can be crafted that fills in the gaps of Proposition 215 and provides a solid foundation for future legislation. Doing so will empower communities and protect business owners and patients. Sign up for the CCV newsletter to keep up to date with California cannabis legislation or find out how you can organize your county.